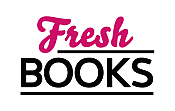 Summer Reads are HOT in July!
"The rich history of the world's most decadent spread"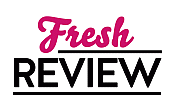 Reviewed by Clare O'Beara
Posted December 15, 2016

Non-Fiction History | Non-Fiction Craft | Non-Fiction Cooking / Food
Whether from the dairy state of Wisconsin or the steep mountainsides of Bhutan, butters and butter makers have plenty in common. Elaine Khosrova was a food writer who sought the latest fad, most unusual taste, until she was assigned to compare ten butters from around the world. The animals of origin varied, the methods of production, and the appearance and taste. She set off on a quest to discover BUTTER: A RICH HISTORY.
We first see the nomadic yak herders milking the placid shaggy yak mothers. From this prehistoric style subsistence, which adds the saleable good of butter to the family's life, we move to historical dairying and the varied grazing of animals. Cattle, sheep, horses, goats, camels, buffalo, yak, reindeer and water buffalo are all milked; sheep and goats would have come prior to cattle. Khosrova visited a university to discover how tough stems are turned into a liquid with forty percent fat and high protein. Dairy farmers expressed preference for Holstein, the black and white milk machine, or Jersey, the fawn cream specialist, or Brown Swiss, the toast colored calm milker. Artisan butter or cheese makers prefer specialty cattle and browsing or grazing.
An Irish dairy farmer explained that he kept the grass healthy and the cows did the rest. His soft green grass is rich in beta-carotene, producing deep yellow butter. Grain fed cows, and sheep or goats, produce white butter. In Normandy the regional butter is made from milk of cows grazed near the sea, picking up salt and iodine. The heat of India made ghee or butter oil a good way to preserve the food, while butter was widely used in first aid by people who did not have clean water. The Greeks and Romans produced olive oil and goats' cheese in their warm stony lands, but the Dutch reclaimed sandy soil from the sea and grazed cattle to enrich the land, making ample milk for butter and cheese. The Britons kept cattle for ploughing rather than milking, and milked sheep or goats. While the Celts stored butter in the bogs to keep it cool - in some cases for thousands of years. Tibetans sculpt with butter.
We see how butter has been identified with prosperity, fertility, women's work and with the northern Europeans' dispute against the Italian Pope. The Plymouth settlers brought dairying to the New World, and started a whole new branch of the industry which was to grow to the multi-million dollar powerhouse we see today. Indeed, cottage cheese arose here because there was so much buttermilk left over in Midwest dairies. We also see the origins and contents of margarine, topical since so much 'dairy spread' today is three percent milk fats and the rest palm and rapeseed oil.
From basic wooden tools to modern centrifugal cream separators, and the Iowa State Fair's sculpted butter cow, the illustrations and photos throughout the book vividly portray the history and charm of this essential food. I learned a great deal from this enjoyable read, and I am sure many lovers of history, food, social history and trivia would find BUTTER: A RICH HISTORY an ideal Christmas present. Many thanks to Elaine Khosrova for compiling this treasure.
SUMMARY
It's a culinary catalyst, an agent of change, a gastronomic rock star. Ubiquitous in the world's most fabulous cuisines, butter is boss. Here, it finally gets its due.
After traveling across three continents to stalk the modern story of butter, award-winning food writer and former pastry chef Elaine Khosrova serves up a story as rich, textured, and culturally relevant as butter itself.
From its humble agrarian origins to its present-day artisanal glory, butter has a fascinating story to tell, and Khosrova is the perfect person to tell it. With tales about the ancient butter bogs of Ireland, the pleasure dairies of France, and the sacred butter sculptures of Tibet, Khosrova details butter's role in history, politics, economics, nutrition, and even spirituality and art. Readers will also find the essential collection of core butter recipes, including beurre manié, croissants, pâte brisée, and the only buttercream frosting anyone will ever need, as well as practical how-tos for making various types of butter at home--or shopping for the best.
---
What do you think about this review?
Comments
No comments posted.

Registered users may leave comments.
Log in or register now!