"A cozy mystery with bacon recipes"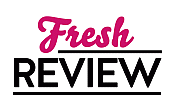 Reviewed by Clare O'Beara
Posted December 15, 2016

Seventh in the Hayley Powell Food and Cocktails Mystery series comes an engaging tale about, yes, a pig. DEATH OF A BACON HEIRESS follows. Hayley is the food columnist at her local newspaper, an empty nester missing her student kids, with a gentle romance with the local veterinarian Aaron. She has stepped on the toes of the crime reporter a few times in the past and gets warned off his stories.
Travelling from Boston to New York to appear on a cookery show seems the height of fame to our heroine. Her island home never feels far away though, as Olivia Redmond, heir to the Redmond Meats wealth and an estate on Mount Desert Island, meets her in the studio. Olivia owns a pet potbellied pig ironically called Pork Chop. She's also accompanied by her Argentine trophy husband. I quite enjoyed seeing the roles reversed. A recipe for bacon- wrapped jalapeno-stuffed chicken thighs follows, with the comment that it's much easier to eat a pig if you don't know it beforehand. Olivia, back on the island, offers Hayley good money to write a recipe blog. But when Hayley turns up at Olivia's home she finds the lady lying dead in the garden.
Hayley is not a suspect, but her poor pig may be the only witness. This leads to some unlikely scenes such as an animal communicator trying to read Pork Chop's mind, and we meet other animals like a horse and dog. The local people are friendly but the deceased seems to have been mercurial, snobbish and dictatorial, so there's a good potential for enemies. I know it's easier to think of someone unsympathetic being murdered, but a wealthy snob does seem something of a caricature.
The recipes continue to be interjected. Bacon-wrapped pork tenderloin, anyone? Blackberry moonshine cocktail to follow? Tasty as these are, and in context, the snippets and musings from Hayley's newspaper column do break the flow and intensity of the story. This makes DEATH OF A BACON HEIRESS a very light cozy mystery, with more emphasis on character and setting than on crime or forensics. If you've been following the series I'm sure you'll be thrilled to get another toothsome chapter in the life of the food writer. Lee Hollis is the pen name for brother and sister team Rick Copp and Holly Simason.
SUMMARY
For food and cocktails columnist Hayley Powell, becoming a local culinary celebrity opens lots of doors. Unfortunately, one leads straight to cold-blooded murder…

When Hayley is invited to do a cooking demo on one of daytime's most popular talk shows, it's a welcome distraction from her empty nest blues. And the newfound fame certainly has its perks--especially when Olivia Redmond, the posh bacon heiress of Redmond Meats, offers Hayley a writing gig with a juicy paycheck.

But Hayley's good fortune fizzles fast. The heiress is found dead with her pet pot-bellied pig, Pork Chop, squealing bloody murder beside her body, and clogged arteries aren't to blame. It turns out Olivia's inherited a wealth of enemies over the years, and as Hayley trims the fat off a mounting list of suspects, it's clear that being rich and hot-tempered can be a recipe for disaster…

Includes seven delectable recipes from Hayley's kitchen!
Excerpt
Hayley Powell wished she was anywhere else as she picked at the last of her butter croissant and sipped what was left of her now cold coffee.

Bruce Linney was still talking.

Hayley checked the time on her cell phone. He had been prattling on for at least fifteen minutes. She sighed, brushed some stray crumbs off her light green blouse, and fixed her eyes on Bruce, pretending to at least be mildly interested.

She hated attending staff meetings at the Island Times newspaper.

Everyone gathering around a shoddy, scratched wooden table in a makeshift conference room with framed clippings of past landmark stories on the wall and discussing the major local news the handful of reporters were currently following.

A summer cottage break-in.

A controversial city council vote on new lobster boat regulations.

The high school swim team setting new records.

All topics Hayley was definitely interested in hearing about. It was just that Editor in Chief Sal Moretti, the big cheese at the paper, always scheduled these meetings during lunch, and he couldn't resist chowing down on a pastrami and rye sandwich during the meeting. Which was fine, but his mouth was so full half the time he was unable to speak and it provided crime reporter Bruce Linney with an opening to hijack the proceedings.

Bruce loved to hear himself talk.

And today was no exception.

"Now, we don't know what kind of secret project Dr. Alvin Foley was working on at the time of his disappearance, but I am following up on a few leads and hope to have some answers in the coming days," Bruce said.

Dr. Alvin Foley.

Now there was a fascinating story.

A young Stanford-educated scientist with an impressive résumé who had moved to Mount Desert Island three years ago to work at the Jackson Laboratory, a leading genetics research center located on the outskirts of town.

Single.

No kids.

Very quiet.

Kept to himself.

Exceedingly polite.

Hayley had run into him several times at the Shop 'n Save, and he would always make a point of smiling and saying hello.

He seemed to love cooking. He was always buying exotic ingredients to experiment with new dishes.

One day it was Thai. The next Indian.

Hayley always felt guilty because she was the one who was supposed to be setting the culinary trends in town; after all, she was the paper's resident food columnist. But her grocery cart always seemed to be filled with Cheetos and packaged macaroni and cheese.

She hadn't seen Dr. Foley at the grocery store in a few weeks because he had mysteriously vanished without a trace.

No clues.

No evidence of wrongdoing.

But the rumors were flying around town fast and furious.

Kidnapping.

Extortion.

Murder.

Was he working on some kind of top secret medical breakthrough cure at the lab, and was someone willing to do him harm and steal his research in order to beat him to the punch?

That was the kind of rampant speculation everyone was gossiping about at the grocery store, at the high school baseball games, at the church socials. It was all anyone could talk about.

Hayley's phone buzzed.

She looked down at it, cradled in her lap, hoping it might be Aaron or one of her kids, but it was just Liddy confirming their girls' night out at Drinks Like A Fish, her brother's bar, after work.

Hayley felt a lump in her throat.

She was missing her kids big time.

Gemma was attending the University of Maine at Orono, studying for a bachelor degree in animal and veterinary science, and Dustin had recently been awarded a huge opportunity to spend the spring semester in Boston taking a college prep course in graphic design at the Massachusetts College of Art and Design.

She was so proud of them. But they were growing up so fast.

It scared the hell out of her.

She hated to admit she was suffering from a bit of empty- nest syndrome.

For so many years she had dragged those kids out of their beds to get ready for school, made them lunches, yelled at them to finish their homework. She had grown so accustomed to her roles as guardian, caretaker, and drill sergeant she was a little lost now that those roles no longer needed to be filled.

It was tough going home after work to an empty house.

She still had her loyal and loving dog, Leroy, and her demanding and moody cat, Blueberry, but it just wasn't the same.

"Now, I interviewed Dr. Foley's parents in Oregon and they said he had no enemies to speak of and was a dutiful son. They don't see any reason why anyone would want to hurt him. I put in some calls to Stanford and spoke to his professors and they all said the same thing."

God, Bruce was still talking.

This was not new information. Bruce had presented all of this exact information at last week's staff meeting ad nauseam. But he wanted to put on a good performance for Sal and show him he was still working hard on the case.

As for Sal, he wasn't even listening. He was opening his mouth as wide as he could to slide in the second half of his pastrami sandwich.

Hayley returned to her own thoughts again.

Aaron.

The handsome local vet she had been dating for a while now.

She had thought their relationship was progressing.

He seemed engaged. He was certainly affectionate.

But over the last month or so he had seemed to pull away.

She'd heard from him less.

He'd canceled a couple of dinner dates.

When she texted him or left a voice mail, he would take longer than usual to get back to her.

It was starting to worry her.

She had no idea where all of this was leading, or even whether this was the man she wanted to spend the rest of her life with, but she had grown so fond of him and didn't want to lose him from her life—

"Excuse me, Hayley, did you hear me?"

Hayley snapped to attention. "I'm sorry, what?"

"I asked you a question," Bruce said, scowling, arms folded across his chest.

"I didn't hear it," Hayley said, clearing her throat.

"Could you repeat it?" "Am I boring you?"

Hayley bit her tongue.

Don't answer that.

Don't answer that.

"I'm just a little distracted today, Bruce. My apologies. What was your question?"

"I asked you if you had any plans to investigate the Dr. Alvin Foley story," Bruce said, eyes fixed upon her like a laser beam.

"Why would I write about that? I'm the food-andcocktails columnist. You're the crime reporter."

"Good. I'm happy to hear you're clear on that. Because my gut is telling me this is a big and complicated story, and we don't need some amateur sleuth sticking her nose into it and muddying the waters," he said smugly.

Muddying the waters?

Hayley couldn't even count the number of times she had jumped into a criminal investigation in the recent past and did Bruce's job for him. And she still let him take all the credit in his own column.

He should be on his knees thanking her. But she decided to stay mum. She simply nodded in agreement and let him continue his one-man show.

Hayley had zero plans to interfere with Bruce's factfinding mission anyway. She was too preoccupied with her personal life.

Or lack thereof.

Besides, there was another story, completely unrelated to the strange case of the missing scientist, that was about to rise above the horizon.

And it was a doozy.

This one did not involve a missing person.

This person would be found very much dead.
---
What do you think about this review?
Comments
No comments posted.

Registered users may leave comments.
Log in or register now!