"This CIA lady is not to be messed with, snow or no snow"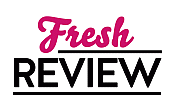 Reviewed by Clare O'Beara
Posted November 29, 2016

Romance Suspense | Romance Holiday
CIA agent Amber Starke features in this seasonal romantic suspense story CLASSIFIED CHRISTMAS MISSION. Amber has been driving east from California, lengthy days in the car through winter landscapes with a six year old boy, her almost-nephew. Young Sam's mother is now dead and going on the run with him is the only way Amber can protect him - for how long she's not sure. Sam has autism, and explaining matters to him is difficult. Stored in his sharp memory may also be the key to finding his mother's killer.
When Amber comes to grief it's in Tennessee, and lucky for her Deputy Lance Goode is near at hand. Amber is nearly home to family, and Lance can help her get there; he used to be a friend. Lance has a lot to catch up on; everyone here thinks Amber is a travel writer. He accompanies her and Sam to an isolated cabin. When it snows in the mountains, it really snows. But that's not enough to stop villains from finding her. Together they have to survive.
This is fourth in the Wrangler's Corner series and I'd read two of them which I greatly enjoyed. However, each book follows different main characters freeing up readers to just jump in. To me the fact that Amber had hidden her work so well from everyone who knew her, and now has to explain, is highly amusing, while the lady herself is more worried that she is making a terrible replacement for Sam's mom. The autistic boy is well presented, if easier to cope with than he might have been. Lance who was badly let down by a lady in the past, is uncertain from the start that he can spend time with Amber and not fall for her. Once bitten, he should be twice shy, but his heart knows Amber really isn't the same kind of girl. In a thriller we'd have all kinds of surveillance and unlikely high-tech employed, but this more realistic tale copes well with just phones and tracking devices. Character and old-fashioned desperate action make up the rest of the adventure.
Christmas is a mere tail end to this lively romantic suspense story, but it is an inspirational tale making it suitable for any age of reader - provided they can cope with the deadly danger. CLASSIFIED CHRISTMAS MISSION by Lynette Eason is a good wintry read.
SUMMARY
Days before Christmas, CIA agent Amber Starke is on the run with her murdered best friend's special-needs son. And they're next on his criminal father's hit list. Amber failed her undercover mission to bring down her friend's husband for his crimes, but she won't fail to protect her friend's son. Now that the killer knows she's not just a nanny but an agent, she must rely on her childhood crush, Deputy Lance Goode. The handsome lawman was burned in love by his first wife, who was killed while evading the law. But he'll do everything he can to help Amber, except offer his heart. Unlocking the secrets in Amber's autistic charge is the key to their survival, but with the killer on their trail, one mistake could cost them their lives.
---
What do you think about this review?
Comments
No comments posted.

Registered users may leave comments.
Log in or register now!