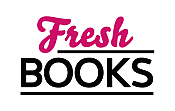 Summer Reads are HOT in July!
"Terrorism in France is linked to the Far East in this thriller"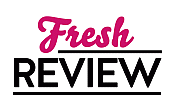 Reviewed by Clare O'Beara
Posted November 28, 2016

Having read the somewhat apocalyptic THE GREENLAND BREACH by French thriller author Bernard Besson I was keen to grab his latest offering, which is translated by Sophie Weiner. A jet plane over France is compromised by downloading a virus. Tragedy ensues. Way to grab our attention. John Lariviere is one of the investigating agents linking the two books.
THE RARE EARTH EXCHANGE uses the strong scenes to draw us into a story about the rare earth elements (REEs) which are at the heart of smartphones, jet engines, MRI scanners and increasingly more tech. Hard to mine, filthy to refine, REEs are generally processed in China, simply because China pays no attention to environment, health or safety. Their trade and uses have created a whole new commodity market, one with a great deal of money, undercurrents and bargaining power.
John, now a father, and his wife and work partner Victoire are sent to the home of Georgette Noblecourt. Her husband, the former Premier, has hanged himself in their Paris attic. The reason is unknown, but Georgette believes that he had escaped from the tragic plane; in fact the reader knows he was not aboard. I could not see Georgette's reactions as realistic, as she has left the poor man hanging and warns the agents that it's untidy up there. The fact that the widow has not immediately called the police tells a tale. While John and Victoire silently assume that corruption is to blame, Victoire is from Cambodia and this gives her a connection to Georgette, who runs a foundation to help Cambodian children. Like me, Victoire decides that Georgette's behavior is not normal. While she investigates the family, John looks into the terrorist attack. The ex- premier had started a group to regulate trade in REEs after he left office.
Regular thriller fans should be fine with the read, and will enjoy the cyber snooping into the late premier's smartphone among other items, and the trip to Kuala Lumpur the capital of Malaysia. With everything from construction to chess to cyber startups, Malaysia is on the move. We also worry about the husband and wife team who surely deserve some time off with their child. Action and wrenching twists all the way in Bernard Besson's THE RARE EARTH EXCHANGE.
SUMMARY
Panic strikes at the highest levels of the French government when the former president is found hanging from the rafters in his home right after a terrorist attack at the airport. Is it suicide or assassination? Freelance operative John Spencer Larivière, his karate-trained partner Victoire, and their computer-genius sidekick Luc must find out what he was hiding. Quickly, the investigation turns into a globe-spanning confrontation in a world of high-frequency trading where manipulation and corruption reign. Larivière races against the clock to find out who is pulling the strings.
Bernard Besson, an expert in economic intelligence, writes "masterfully paced and wondrously prescient" modern-day spy thrillers, set in a post-Panama Papers world.
---
What do you think about this review?
Comments
No comments posted.

Registered users may leave comments.
Log in or register now!