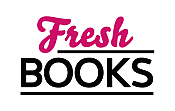 Summer Reads are HOT in July!
"A gripping tale of love and adventure!"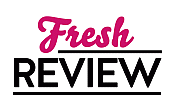 Reviewed by Miranda Owen
Posted November 19, 2016

GUARDIAN'S MATE is Book 9 in Jennifer Ashley's "Shifters Unbound" series. It's a good idea to read WILD THINGS and then WHITE TIGER before reading GUARDIAN'S MATE, since those two books introduce polar bear Shifter Zander Moncrieff. GUARDIAN'S MATE is a story about a young woman's struggle to be at peace with her destiny - with a unique love story, and a seafaring tale of danger thrown in. The depth in Jennifer Ashley's storytelling in her "Shifters Unbound" world seems to increase with each book. This is a book for paranormal romance fans, as well as any reader who appreciates a well-crafted story with multifaceted characters.
In GUARDIAN'S MATE, just as in previous "Shifters Unbound" stories, the characters encounter prejudice against Shifters. For Lupine Shifter Rae Lyall, she comes up against sexism as well as the usual prejudice against Shifters. In Shifter societies, female Shifters are not usually underestimated, because those that do can find themselves dead. However, in GUARDIAN'S MATE, the rarity of a female chosen to be a Guardian makes things difficult for Rae. The irony of Rae having to prove herself for a gig she didn't even want to begin with, makes for an interesting story. Jennifer Ashley puts a great twist on the classic "hero's quest" story.
This is not a story of love at first sight. Rae and Zander are both thrown into a situation they'd rather not be in, which makes them a little prickly at the outset. The teasing never gets mean-spirited, but the sexual tension steadily increases as Zander acts as Rae's Yoda and mentor for all things Shifter and mystical. I like that their very different perspectives on belonging and family get them to look at things from a different angle. The boat chase in the middle of the story adds excitement and strengthens the bond between Rae and Zander.
GUARDIAN'S MATE is a gripping tale of love and adventure with a strong heroine. There are so many things to love about GUARDIAN'S MATE. It's good to see familiar characters like Broderick and Mason, and have them be relevant to the story and add something new. I'm intrigued by the casual reference to vampires, because I'd to love to read about them -- either in Jennifer Ashley's "Shifters Unbound" series, or a new series. I'd love to read more about the new characters introduced in GUARDIAN'S MATE and eagerly await the next book by Jennifer Ashley.
SUMMARY
The New York Times bestselling author of White Tiger returns as primal desire draws two lone shifters into each other's arms...

She wasn't ready to lead...

Chosen as the Guardian of her Montana Shiftertown, wolf Shifter Rae Lyall is facing opposition—for no woman has ever been selected for this powerful position. Still adjusting to the new authority thrust upon her, Rae travels to train with Zander Moncrieff, a Shifter healer, tasked with teaching her about her new role and its responsibilities.

He wasn't ready to love...

A polar bear Shifter, Zander wears no Collar and follows no rules but his own. Rae finds him arrogant and demanding, yet compelling and intriguing. Zander has no wish to mate but the sassy Guardian is drawing him out of his shell, stirring feelings long suppressed. And when a new threat looms over Rae's home, she and Zander must race to the rescue, forced closer to danger...and to each other.
---
What do you think about this review?
Comments
No comments posted.

Registered users may leave comments.
Log in or register now!