"An inspirational story of strength and determination"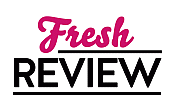 Reviewed by Lee Erin Berryhill
Posted November 19, 2016

Three generations of Brown women find themselves moving across the country from Missouri to Oregon to start a new life. While, hardships abound their hopes and dreams stay strong, until a decision must be made about which trail to follow. The decisions they make will change their lives forever, and possibly change the future for many more generations to come.
THIS ROAD WE TRAVELED by Jane Kirkpatrick is an inspirational story of strength and determination. Tabby, Virgilia, and Pherne are the three women the story's point of view is told from, and based on real people. Kirkpatrick makes sure to give readers enough details with well-rounded characters for each woman to have her own personality and be remembered. Readers will easily be able to connect to all three women. Tabby is strength and determination personified, and though she has her vulnerabilities and struggles, she preservers and eventually helps to start Pacific University in Oregon. Pherne, Tabby's daughter, seems like the weakest of the women, but becomes the glue that holds her family together as they struggle to get themselves across the country on the Oregon Trail. Virgilia, Pherne's daughter, is sweet, compassionate, and her hopeful personality is contagious. Kirkpatrick creates three strong women who are determined to make their own decisions to keep their families safe and together.
One of the best parts of Kirkpatrick's stories has always been her settings, and THIS ROAD WE TRAVELED is no exception. The details of the prairies, mountains, and deserts are so well done the reader will feel as if they too are on the Oregon Trail. The horrors of the Scott-Applegate Trail will tug at readers' heartstrings, and Nellie Louise's story is both heartbreaking and inspirational. Kirkpatrick does a wonderful job capturing the lives of three women who helped shaped Oregon history, and has made sure their stories are not forgotten. THIS ROAD WE TRAVELED is a must read historical fiction giving a voice to women of the past.
SUMMARY
Drama, Adventure, and Family Struggles Abound as Three Generations Head West on the Oregon Trail
When Tabitha Brown's son makes the fateful decision to leave Missouri and strike out for Oregon, she refuses to be left behind. Despite her son's concerns, Tabitha hires her own wagon to join the party. Along with her reluctant daughter and her ever-hopeful granddaughter, the intrepid Tabitha has her misgivings. But family ties are stronger than fear.
The trials they face along the way will severely test Tabitha's faith, courage, and ability to hope. With her family's survival on the line, she must make the ultimate sacrifice, plunging deeper into the wilderness to seek aid. What she couldn't know was how this frightening journey would impact how she understood her own life--and the greater part she had to play in history.
With her signature attention to detail and epic style, New York Times bestselling author Jane Kirkpatrick invites readers to travel the deadly and enticing Oregon Trail. Based on actual events, This Road We Traveled will inspire the pioneer in all of us.
---
What do you think about this review?
Comments
No comments posted.

Registered users may leave comments.
Log in or register now!