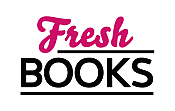 Summer Reads are HOT in July!
"Dreams come true when you open yourself to love"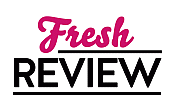 Reviewed by Patricia (Pat) Pascale
Posted October 31, 2016

FALLING is a book about finding love and family and finding it when and where you least expect it. Emma and Dominic, are from different worlds but are destined to meet and perhaps be together forever?
Emma Montague flees to New York and leaves her upper-crust British life. Unwilling to live up to her snobby parents expectations, they expect Emma to marry royalty or PLU (People Like Us). Emma has a successful career in banking in New York City and enjoys all the fringe benefits: A luxurious apartment, designer clothes, many relationships that head nowhere, and a healthy bank account. Tired of banking and the City life, Emma wants to try something new, something creative in a new location. Having a friend who lives in Westport, Connecticut, she heads there and immediately loves the area. She finds a seaside cottage that could use a facelift but the rent is within her budget. Her landlord, Dominic, is handsome, friendly and helps her move her heavy boxes and offers to build her a bookcase for her many books. Dominic lives next door with his six year old son, Jesse. They were abandoned by Jesse's mother, soon after his birth and she has never returned. Dominic works as a handyman and is a bartender at a trendy in spot. Although they are from completely different backgrounds, Emma and Dominic begin a friendship that quickly blossoms into love. Emma has never met anyone like Dominic. She feels happy. She feels secure. She feels she is home. She begins to decorate the dilapidated cottage and gets decorating jobs and is successful. Is this the life she has been looking for? Are her dreams coming true?
Jesse, is extremely spoiled by his father and he is not used to sharing him with anyone. He is wary of Emma and questions her arrival into their lives. Emma tries hard to gain his trust. She takes him with her when she adopts a kitten and offers to share the kitten with Jesse. Pancake breakfasts made just for him. Isn't that enough to earn his affection? They begin to become closer, when his long, lost mother arrives in town asking for a second chance with her son.
The dysfunction with Emma's parents and Dominic's parents distressed me and I did not care for any of them. Dominic was my hero and I fell in love with his uncomplicated way of looking at life. He was a delight and loves Jesse and Emma without reservation. Emma spent too much time questioning if they would be able to make it with such diverse backgrounds. The major surprise in the story was truly a surprise and ruined this book for me. Jane Green is a skilled story teller and I have enjoyed so many of her books. I prefer her light, breezy romantic stories with a happy ending, but FALLING was not my cup of tea. Perhaps next time?
Learn more about Falling
SUMMARY
When Emma Montague left the strict confines of upper- crust British life for New York, she felt sure it would make her happy. Away from her parents and expectations, she felt liberated, throwing herself into Manhattan life replete with a high-paying job, a gorgeous apartment, and a string of successful boyfriends. But the cutthroat world of finance and relentless pursuit of more began to take its toll. This wasn't the life she wanted either.
On the move again, Emma settles in the picturesque waterfront town of Westport, Connecticut, a world apart from both England and Manhattan. It is here that she begins to confront what it is she really wants from her life. With no job, and knowing only one person in town, she channels her passion for creating beautiful spaces into remaking the dilapidated cottage she rents from Dominic, a local handyman who lives next door with his six-year-old son.
Unlike any man Emma has ever known, Dominic is confident, grounded, and committed to being present for his son whose mother fled shortly after he was born. They become friends, and slowly much more, as Emma finds herself feeling at home in a way she never has before.
But just as they start to imagine a life together as a family, fate intervenes in the most shocking of ways. For the first time, Emma has to stay and fight for what she loves, for the truth she has discovered about herself, or risk losing it all.
In a novel of changing seasons, shifting lives, and selfless love, a story unfolds—of one woman's far- reaching journey to discover who she is truly meant to be…
---
What do you think about this review?
Comments
No comments posted.

Registered users may leave comments.
Log in or register now!