"BCA agent Virgil Flowers finds himself searching for tiger thieves in his most recent case."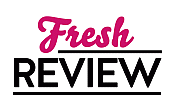 Reviewed by Tanzey Cutter
Posted October 21, 2016

Suspense | Thriller Police Procedural
When two very rare Amur tigers are taken from a Minnesota zoo, officials fear they've been stolen for their body pa parts, which are used in traditional Chinese medicine. Ev Everyone knows the longer the tigers are not located, the mo more tragic the outcome for the beautiful animals. Mi Minnesota BCA agent Virgil Flowers has an exceptional re record of solving major crimes, so he is immediately as assigned the case of finding the tigers, hopefully still al alive, and bring the criminals to justice.
With little evidence to work with in apprehending the thieves, Virgil's frustration level is high. It skyrockets even more when his girlfriend, Frankie, is mistaken for her sister, Sparkle, and assaulted. Sparkle is staying at Frankie's place while she's writing a dissertation on the abuse of migrant workers at a local factory. Of course, this upsets the factory owner. Virgil knows he can depend on agent Catrin Mattson to investigate Frankie's case, but he he is still closely involved.
When several dead bodies show up with limbs removed, Virgil has a feeling they're linked to the tigers somehow. It will ta take every finely honed detecting skill Virgil possesses to so solve this perplexing and unique case.
John Sandford's outstanding new thriller, ESCAPE CLAUSE, is not a whodunit from the reader's perspective, since we know the culprits and the extent of the crime from the very start. However, it is a mystery for Virgil Flowers and the other investigators involved, and seeing their missteps in the procedure and then decisive progress to the final outcome is exhilarating and exciting. The secondary storyline involving Virgil's girlfriend provides temperate insight into his lone-wolf personality. I have been a big John Sandford fan from the very start of his exemplary Prey series. When he spun off the distinctive character of Virgil Flowers for his own series, I followed right along -- and I have enjoyed every one of his investigations. Sandford always keeps the tension high, the suspense well-maintained and the conclusion more than satisfying. I have to add that I think the title ESCAPE CLAUSE is a fitting play on words for this book. Just be warned that some descriptions concerning the tigers may be a bit graphic for some readers' tastes.
SUMMARY
Whenever you hear the sky rumble, that usually means a storm. In Virgil Flowers' case, make that two. The exceptional new thriller from the writer whose books are "pure reading pleasure" (Booklist)
The first storm comes from, of all places, the Minnesota zoo. Two large, and very rare, Amur tigers have vanished from their cage, and authorities are worried sick that they've been stolen for their body parts. Traditional Chinese medicine prizes those parts for home remedies, and people will do extreme things to get what they need. Some of them are a great deal more extreme than others -- as Vi Virgil is about to find out.
Then there's the home front. Virgil's relationship with his girlfriend Frankie has been getting kind of serious, but when Frankie's sister Sparkle moves in for the summer, the situation gets a lot more complicated. For one thing, her research into migrant workers is about to bring her up against some very violent people who emphatically do not want to be researched. For another...she thinks Virgil's k kind of cute.
"You mess around with Sparkle," Frankie told Virgil, "you could get yourself stabbed."
"She carries a knife?"
"No, but I do."
Forget a storm – this one's a tornado.
---
What do you think about this review?
Comments
No comments posted.

Registered users may leave comments.
Log in or register now!