"A dark and strange mystery set in Maine's rugged winter mountain terrain!"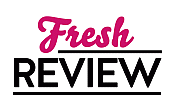 Reviewed by Audrey Lawrence
Posted October 18, 2016

The glow of a lit cigarette is a startling flash of light in the early dark of a cold and bitter January evening. Game Warden Mike Bowditch is a little concerned over who might be sitting in a car outside his house, especially as he is alone at his place near Sebago Lake.
Mike is surprised not only by the strange woman, but also by the fact that she seems to know something about him. Turns out Amber Langstom was looking for him to help find her missing son and she has an ace in the hole for how to get Mike's attention. What secret is she hinting at? What had happened at Widowmaker, the old ski hill, in the past? What is happening now at WIDOWMAKER that is so strange?
The state of Maine is a rugged place resplendent with its own special northern and forested beauty, filled with hardy and good-hearted characters as well as some more on the strange and not so law-abiding side. Paul Doiron does an exceptional job in bringing them all vividly and instantly to life from the first page to the last in WIDOWMAKER, the seventh book in his terrific Mike Bowditch mystery series. Each book in the series presents a new mystery to grapple with as well as continuing to further develop Mike as a likeable protagonist as well as enhancing his skills and career goals as a Game Warden.
If you enjoy writers, such as C. J. Box and Craig Johnson, you are sure to be thrilled to discover Paul Doiron. Like them, Doiron's books are most optimally savored in sequence as one can really see how Mike further develops his investigative skills and insights into others. As his many fans will attest, this really adds to the plot development and this is particularly the case with WIDOWMAKER as more of the backstory to Mike's notorious father is revealed.
Hands down, I am a fervent fan of Doiron's books and my little quibble with WIDOWMAKER is that the writing, so exceptional in some passages, seems a bit washed out in others as if a thread in the storyline is forgotten or dropped. I particularly relished the sixth book in the series, THE PRECIPICE, and the introduction of Mike's new feisty girlfriend: Stacey Stevens, a state wildlife biologist, who is minimally involved in WIDOWMAKER. Still, WIDOWMAKER is a very good easy reading mystery and while it can be read as a standalone story, its surprising conclusion will definitely leave the reader wanting more. Doiron definitely makes me wonder about what happens to a new nonhuman character in the story and what happens next with Mike and Stacey. Personally, I can hardly wait for the next installment!
So, strap on the skis and check out this snow filled WIDOWMAKER! You will be glad you did! A winter adventure to enjoy without getting snow in your boots!
SUMMARY
In Paul Doiron's Windowmaker, When a mysterious woman in distress appears outside his home, Mike Bowditch has no clue she is about to blow his world apart. Amber Langstrom is beautiful, damaged, and hiding a secret with a link to his past.. She claims her son Adam is a wrongfully convicted sex offender who has vanished from a brutal work camp in the high timber around the Widowmaker Ski Resort. She also claims that Adam Langstrom is the illegitimate son of Jack Bowditch, Mikeís dead and diabolical father. He is the half-brother Mike never knew he had.
After trying so hard to put his troubled past behind him, Mike is reluctant to revisit the wild country of his childhood and again confront his fatherís history of violence. But Amberís desperation and his own need to know the truth make it hard for him to refuse her pleas for help.
In search of answers, Bowditch travels through a mountainous wilderness to a place hidden from the rest of the world, where the military guards a top-secret interrogation base, sexual predators live together in a backwoods colony, and self-styled vigilantes are willing to murder anyone they consider their enemies.
Mike Bowditch must exorcise the demons of the past before the real-life demons of the present kill him first.
---
What do you think about this review?
Comments
No comments posted.

Registered users may leave comments.
Log in or register now!