"Rebel soldier and spy flee the brutal Empire to risk the prison rescue of a rebel savior"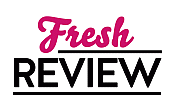 Reviewed by Make Kay
Posted October 12, 2016

A TORCH AGAINST THE NIGHT is book two in Tahir's series An Ember in the Ashes. This book picks us right where EMBER IN THE ASHES left off, so make sure you read them in order. This is a gritty fantasy with plenty of twisty turns of plot and agony of emotion. Tahir's world just sucks me in!
Seventeen-year-old Laia grew up with one rule for survival: Never challenge the Empire. Then her brother was arrested for treason and carted off to a horrific prison. Laia is determined to save her brother. The price of help from the rebels is to risk her life to infiltrate the Empire's greatest military academy as a spy. There she meets Elias, a young elite solider who is the son of the brutal and abhorrent Commandant of the Empire's military. Elias hates the Empire just as much as Laia, even more now that he has lost his best friend and fellow soldier Helene to the control of the sadistic Emperor Marcus. Laia and Elias are fleeing their military pursuers while making their way toward the prison that holds Laia's brother. Helene is now compelled by her force-sworn oath to kill Elias, and is in hot pursuit.
There is much so much tension in this brutal story. There are lots of cunning plots and crafty counterplots and heart- breaking betrayals. There's even a brief love triangle. There's a lot packed into this book, and I found myself racing through it not daring to breathe because I had to know what would happen just after the next turn of each page. There is an amazing strength of character shown by so many of the individuals in Torch. Even the evil Empire characters are so skillfully rendered that they dance off the page. Tahir's A TORCH AGAINST THE NIGHT will capture your heart and leave you limp from the adrenaline rush in this Romanesque military fantasy.
SUMMARY
Elias and Laia are running for their lives.
After the events of the Fourth Trial, Martial soldiers hunt the two fugitives as they flee the city of Serra and undertake a perilous journey through the heart of the Empire.
Laia is determined to break into Kauf—the Empire's most secure and dangerous prison—to save her brother, who is the key to the Scholars' survival. And Elias is determined to help Laia succeed, even if it means giving up his last chance at freedom.
But dark forces, human and otherworldly, work against Laia and Elias. The pair must fight every step of the way to outsmart their enemies: the bloodthirsty Emperor Marcus, the merciless Commandant, the sadistic Warden of Kauf, and, most heartbreaking of all, Helene—Elias's former friend and the Empire's newest Blood Shrike.
Bound to Marcus's will, Helene faces a torturous mission of her own—one that might destroy her: find the traitor Elias Veturius and the Scholar slave who helped him escape...and kill them both.
---
What do you think about this review?
Comments
No comments posted.

Registered users may leave comments.
Log in or register now!