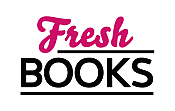 May Books to Delight
"Action, suspense, and love make a fantastic blend of excitement"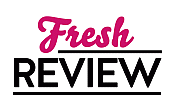 Reviewed by Make Kay
Posted October 4, 2016

DEADLY SILENCE is book one in the new Blood Brothers series by Rebecca Zanetti, a spin-off from her Sin Brothers series. Both series feature genetically modified groups of males created by a mad scientist who wants them to be black ops super-soldiers. Ryker, Denver, and Heath grew up together in a brutal boys home believing they were orphans. The sadistic physical punishments they endured made them bond quickly, and they swore to be blood brothers and protect each other always. Now the three are running their own investigation agency, assisting the FBI and other law enforcement around the country. These dudes are islands -- powerful men who hold themselves aloof from everyone but each other. Ripe for them to fall in love, right?!
Paralegal Zara Remington has been indulging with a fling with Ryker when he's in town. Both of them have agreed to keep things superficial and just about the fantastic sex. But Ryker comes to find himself inexplicably wanting more. Both Zara and Ryker have their own huge problems that start to come to a head at the same time, and they are thrown together along with Ryker's blood brothers to try to survive and help each other. I like Zara. She's feisty and gutsy, but doesn't exhibit TSTL (Too Stupid To Live) behavior most of the time. Zanetti has written her a little bit Pollyanna-ish, but it makes her endearing.
There's a lot going on in this story. I mean, A LOT. Just when you think things can't get any crazier or complex, another issue pops up to make the story more convoluted. Just relax and go with it, don't think too hard, and the story is pretty fun. The romance between Ryker and Zara is featured in book one, but there's a search for the bad guys that will clearly be a story arc through many books of the series, and is a continuation of the action from the Sin Brothers series. Many of the men from the Sin Brothers series appear as the mystery deepens later in the book, so readers of the prior series will be happy, but newbies won't be lost without knowing the gentlemen from the previous saga. Zanetti brings together action, suspense, a touch of paranormal, and whole lot of romance for a satisfying read in DEADLY SILENCE.
SUMMARY
The first book in a breathtaking new romantic suspense series that will appeal to fans of New York Times bestsellers Maya Banks, Lisa Gardner, and Lisa Jackson.

DON'T LOOK BACK

Under siege. That's how Ryker Jones feels. The Lost Bastards Investigative Agency he opened up with his blood brothers has lost a client in a brutal way. The past he can't outrun is resurfacing, threatening to drag him down in the undertow. And the beautiful woman he's been trying to keep at arm's length is in danger...and he'll destroy anything and anyone to keep her safe.

Paralegal Zara Remington is in over her head. She's making risky moves at work by day and indulging in an affair with a darkly dangerous PI by night. There's a lot Ryker isn't telling her and the more she uncovers, the less she wants to know. But when all hell breaks loose, Ryker may be the only one to save her. If his past doesn't catch up to them first...

Full of twists and turns you won't see coming, DEADLY SILENCE is New York Times bestselling author Rebecca Zanetti at her suspenseful best.
---
What do you think about this review?
Comments
No comments posted.

Registered users may leave comments.
Log in or register now!