"Ghosts Want Revenge, Just like Anyone Else"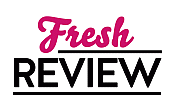 Reviewed by Katherine Petersen
Posted September 28, 2016

Sixteen-year-old Gretchen takes pictures to better understand the world around her. Taught from a young age about the rules of photography such as asking permission, by her mother, Mona, before she disappeared. Mona studied the paranormal in pictures, trying to photograph ghosts and other events. Gretchen plans to hang out with her camera and her best friend, Simon for the summer. Until she receives a phone call from a great aunt Esther she's never heard of that she's inherited an old mansion in a small town in upstate New York.
Gretchen travels to her ancestral home to find it crumbling, filled with papers and rodents and ghosts she can see. The ghosts want something, but Gretchen doesn't know what, but they're vicious, lashing out at her. Esther's moods switch from sane to slightly crazed by the moment as she ask Gretchen to clean up the house. Gretchen learns Esther was a famous war photographer in her studio which is papered with her aunt's photos. Esther and Mona worked on trying to figure out what the ghosts wanted, but Esther says it's time for Gretchen to take over. The house also holds deep, dark family secrets that are somehow intertwined with her mother's disappearance.
With the help of Esther's young neighbors, Hawk and Hope, Gretchen must piece together the mystery that dates back to the Civil War and racial tensions and understand what the dead want.
Norah Olson does a nice job at building characters in both past and present. The present narrative moves forward at a fairly regular pace, but Olson intersperses journal entries and letters to tell the story from the past. It works well, bringing to life the history of time and place without the narrator having to tell about it. Olson's description of the house with a haunting mirror, ghosts with strength and minds of their own make the danger of the house very real. It's hard to put this story in a genre box: It's a combination of horror, mystery, historical and paranormal. We mostly read about racial tensions during the Civil War in the south, so I appreciated learning that small northern towns struggled with these issues as well. I look forward to reading more of Olson's work.
SUMMARY
Haunting photographs and dark family secrets make this second spine-tingling novel from Norah Olson the perfect read for fans of creepy, suspenseful teen fiction.
A love of photography, an old camera, and countless questions—these are all that sixteen-year-old Gretchen has left of her mother, who mysteriously disappeared years ago.
Now she must return to the place where her mom vanished—a decaying mansion that Gretchen has suddenly inherited from her great-aunt Esther. However, Gretchen won't find the answers she's seeking without unraveling the secrets that lurk inside the house. There are stacks of photographs and letters from her ancestors that go back centuries, pointing to some kind of haunting past. But when proof of the mansion's dark history appears to Gretchen in the form of ghostly visions and the soft, eerie whisper of her mother's voice, there's no doubt that something sinister has taken place there.
No matter how scared she might be, Gretchen must somehow uncover the reasons why this indescribable force has descended upon her family and find a way to set everyone—even the dead—free.
---
What do you think about this review?
Comments
No comments posted.

Registered users may leave comments.
Log in or register now!