"A chiller that will leave your heart pounding"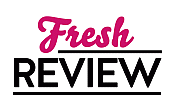 Reviewed by Clare O'Beara
Posted September 28, 2016

Thriller Psychological | Thriller Serial Killer
This emotive crime story starts with a stressful event at a school. Then it proceeds into what publishers are now calling a psychological chiller; this apparently translates as a serial killer stalking story. Now we know. I might not have picked up LAST TO DIE if I'd known, as I don't like serial killer books. Then again, I might, as Arlene Hunt is a very good writer.
Jessie Conway is an admirable young married woman who gets caught up in events beyond her control. She defends her pupils and attracts the attention of Caleb Switch, a psychopath who enjoys hunting and shooting women. Darla Levine, a bored reporter from the local paper, inadvertently makes Jessie interesting to him by calling the young sportswoman and teacher a hero. The location, between North Carolina and Tennessee, has plenty of rough country. Caleb plans to abduct Jessie and hunt her down for a real challenge.
WE NEED TO TALK ABOUT KEVIN and more recent mass shooting and kidnap events have clearly inspired parts of the book. With strong language, adult references and violence, this is definitely for adult crime readers. At the same time the portrayal of the small town atmosphere, under pressure from drug abuse and family neglect, is heartfelt and sobering. Not everyone in town is on Jessie's side; even teenaged maniacs have family. Darla is determined to dig up some dirt on Jessie. Oddly enough, Jessie hasn't told her husband Mike about the story Darla finds.
I like, in the final overlook, how the town unifies more than once in the face of tragedy, worry or danger. Dogs are also a recurring theme. The bond between people and dogs is an old one, and dogs, with heightened senses, make people stronger. The last third of the book is the best for me, with the inevitable abduction and chase. We come to know Mike a lot better and to understand the people living in these isolated areas. Arlene Hunt who is an Irish crime author, wrote LAST TO DIE in 2011 and won immediate praise for her evocation of the setting. Now the book has been re- released in e-book format to make it available to more readers. And unless they are particularly tender readers, it will reward their attention.
SUMMARY
He watches. He waits. He kills...
When Jessie Conway survives a horrific mass high school shooting, in the aftermath she finds herself thrust into the media spotlight, drawing all kinds of attention. But some of it is the wrong kind.
Caleb Switch, a sadistic serial killer, has been watching her every move. A skilled hunter, he likes his victims to be a challenge. Jessie is strong, fearless, a survivor, and now… she is his ultimate prey.
As Caleb picks off his current victims one by one, chasing, killing and butchering them with his crossbow, he's closing in on Jessie... But will Jessie defy the odds and escape with her life? Or will she be Caleb's final sacrifice …
A clever, dangerously twisted thriller that will have fans of Tess Gerritsen and Karin Slaughter gripped until the very last page.
---
What do you think about this review?
Comments
No comments posted.

Registered users may leave comments.
Log in or register now!