"Jeweler Uses Gemstones to Pass On Messages from the Dead"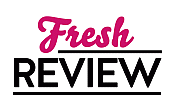 Reviewed by Katherine Petersen
Posted September 28, 2016

THE SECRET LANGUAGE OF STONES continues the stories of the Daughters of La Lune begun in last year's THE WITCH OF PAINTED SORROWS. This follow-up tale stars Sandrine's daughter, Opaline Duplessy, a jeweler with an ability to communicate messages from dead soldiers to those left behind through the talismans she creates. It's 1918 in Paris, a city known for its romance turned into a city of mourning. Opaline thinks of her ability as a curse even if it brings closure to many, and she's hesitant to explore it further.
Something different happens when Opaline creates mourning jewelry for the mother of Jean Luc, a journalist who died at the front. She starts hearing messages directed to her. Curious, Opaline explores Jean Luc's life and continues to communicate with him, developing a strong bond. Is it possible to fall in love with a ghost? Apparently the daughters of La Lune have only one true love...
La Fantasie Russie where Opaline works is run by Pavel Orloff, who left Russia before the Bolsheviks took over, but never lost the love for his home country. The story intertwines Pavel and Opaline and Paris and Russia. It might sound a little outrageous, but for the most part, it works.
M.J. Rose brings to life the pain of war-torn Paris as well as she evoked the romanticism of 1890s Paris in PAINTED SORROWS. Personally, I liked this book better: whether it's my preference for Opaline over Sandrine or a sentiment for trying to find the beauty in ruin, I'm not sure. Rose's lyrical prose brings her characters to life, Jean Luc almost more than the living characters which still amazes.
For fans of historical fiction with gothic and romantic influences, give Rose's Daughters of La Lune a try. While this book can be read as a stand-alone novel, I'm simply incapable of reading books out of order and think a series is best appreciated when read from the beginning. I look forward to the final book in the trilogy.
SUMMARY
As World War I rages and the Romanov dynasty reaches its sudden, brutal end, a young jewelry maker discovers love, passion, and her own healing powers in this rich and romantic ghost story, the perfect follow-up to M.J. Rose's "brilliantly crafted" (Providence Journal) novel The Witch of Painted Sorrows.
Nestled within Paris's historic Palais Royal is a jewelry store unlike any other. La Fantasie Russie is owned by Pavel Orloff, protégé to the famous Faberge, and is known by the city's fashion elite as the place to find the rarest of gemstones and the most unique designs. But war has transformed Paris from a city of style and romance to a place of fear and mourning. In the summer of 1918, places where lovers used to walk, widows now wander alone.
So it is from La Fantasie Russie's workshop that young, ambitious Opaline Duplessi now spends her time making trench watches for soldiers at the front, as well as mourning jewelry for the mothers, wives, and lovers of those who have fallen. People say that Opaline's creations are magical. But magic is a word Opaline would rather not use. The concept is too closely associated with her mother Sandrine, who practices the dark arts passed down from their ancestor La Lune, one of sixteenth century Paris's most famous courtesans.
But Opaline does have a rare gift even she can't deny, a form of lithomancy that allows her to translate the energy emanating from stones. Certain gemstones, combined with a personal item, such as a lock of hair, enable her to receive messages from beyond the grave. In her mind, she is no mystic, but merely a messenger, giving voice to soldiers who died before they were able to properly express themselves to loved ones. Until one day, one of these fallen soldiers communicates a message—directly to her.
So begins a dangerous journey that will take Opaline into the darkest corners of wartime Paris and across the English Channel, where the exiled Romanov dowager empress is waiting to discover the fate of her family. Full of romance, seduction, and a love so powerful it reaches beyond the grave, The Secret Language of Stones is yet another "spellbindingly haunting" (Suspense magazine), "entrancing read that will long be savored" (Library Journal, starred review).
---
What do you think about this review?
Comments
No comments posted.

Registered users may leave comments.
Log in or register now!