"Absolutely Addictive"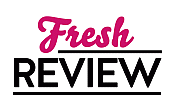 Reviewed by Bharti C
Posted September 27, 2016

Romance Chick-Lit | Women's Fiction Contemporary
THE ONE REAL THING by Samantha Young is Book 1 in the author's latest series - Harts Boardwalk. Samantha is author of the very popular and successful Dublin Street series. I had read the Dublin Street reviews and been meaning to pick up the series for quite a while now. When I saw the chance reviewing the 1st book in the author's latest series, I knew I had to get it and I am glad I did. IF there was one word to describe how I found reading my first book from Samantha Young it has to be -- Addictive. It is a romance no doubt, the basic template is the same for all romances but then you know how they say -- same ingredients different taste depending on the hands that cooked them. That's exactly what came to mind when I read THE ONE REAL THING. There's love, friendship, heat, conflict, some intense and ugly emotions all coming together beautifully in the end. Samantha Young has a way with words which pull you in and keep you hooked all the way to the end of the story.
THE ONE REAL THING is set in a small tourist beach town Hartwell in Iowa. The lead characters are Dr. Jessica and local bar owner Cooper Lawson. Jessica has a dark secret from her past which makes her break away from her family and move to a different state. Years later her only tie to her family town is her best friend Matt and the ghosts form past which haunt her occasionally. Jessica's secrets are so painful that despite being a qualified surgeon she chooses to serve the sick at a women's correctional facility -- a place where her secrets aren't as painful but manageable. On a chance discovery of old letters in the prison diary written by a now dead inmate she sets off on a quest to unite the letters with its recipient. This quest brings her to Hartwell, Cooper and makes her question the niggling voices in her mind which she has been ignoring for a long time now. She decides to wait in Hartwell till the letters are handed over to its rightful owner, she decides to make a vacation of it and tries to relax and enjoy herself. While in Hartwell, which is a typical small community with everyone's nose in everyone's business she finds friends, warmth, attraction and love. She finds pieces falling in places in her life, things she didn't even know she missed or was looking for. Being a small community it's not long that the newcomer makes a small place for herself and inevitably her past threatens it all. What follows is how Jessica untangles the dark, twisted knots of her past and avoids disaster striking her future happiness; All with the help of her new friends and delicious beau Cooper Lawson.
What's noteworthy is there is an element of excitement, hints of mystery and heightened anticipation as the story unfolds. Cooper and Jessica have a feisty attraction from the word Go; theirs is a chemistry which heats up with every encounter. With so much sparks flying around and heat simmering between the two, you can imagine how sizzling their first kiss could be. It's hot, dirty, rough and rugged and yet there is certain sweetness and warmth in their intimacy. I was hooked on to the story and found it hard to put down. It was as addictive as eating sweet, salty caramel popcorn and your favorite movie on the screen. I was lost in the characters of Hartwell and its strong sense of community. Every character makes a mark and together they make you wish to be a part of a close knit group. I loved everything about Hartwell and have my own list of characters whose story I would want to read next which is why I am looking forward to what or rather who's next in the limelight on Harts Boardwalk.
SUMMARY
The New York Times bestselling author of On Dublin Street is back with the first in a sexy new romance series set in a small town on the Delaware coastline.
Welcome to Hartwell, a quiet seaside escape where uncovering old secrets could lead one woman to discover the meaning of a love that lasts…
While Doctor Jessica Huntington engages with the inmates at the women's correctional facility where she works, she's always careful to avoid emotional attachments in her personal life. Loss and betrayal taught her that lesson long ago. But when she comes across a set of old love letters in the prison's library and visits the picturesque town of Hartwell to deliver them to their intended recipient, she finds herself unable to resist the town's charm—and her attraction to the sexy owner of a local bar proves equally hard to deny.
Since his divorce from his unfaithful ex-wife, Cooper Lawson has focused on what really matters: his family and the boardwalk pub they've owned for generations. But the first time Jessica steps into his bar, Cooper is beyond tempted to risk his heart on her.
Yet as their attraction grows hotter and Jessica remains stubbornly closed off, he begins to realize it will take more than just passion to convince her there's only one real thing in life worth fighting for….
---
What do you think about this review?
Comments
No comments posted.

Registered users may leave comments.
Log in or register now!