"The fate of a ranch and a family hangs in the balance"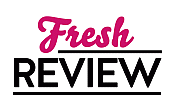 Reviewed by Clare O'Beara
Posted September 26, 2016

Inspirational Romance | Romance Series
Lauren McCauley and her sisters are obliged to spend a few months on the family ranch in Montana according to their father's will. Following a divorce some years ago the girls have not been spending much time there and they need to comply before they can make a decision on selling. TRUSTING THE COWBOY who has been renting the Circle M ranch property doesn't come easily to businesswoman Lauren.
Vic Moore had a verbal agreement with Lauren's father to purchase the land, but he can't prove it and the girls can sell to anyone. He can try to bid higher, of course, but caring for his brother Dean who was injured in a rodeo accident doesn't leave him much space. Lauren didn't get on with her manipulative father and has just learnt the expensive way that some fiancés are not worth having either. So, newly single, she's not in a mood to make Vic's life easy.
The town of Saddlebank may not be as big as Bozeman, but its inhabitants are kindly and they know everyone's character. Vic and Dean have gained a lot of sympathy, while ladies consider the town is a good place to bring up a family. Of course, that's not what laptop-addict Lauren needs to hear. She intends to start a business and make her own money. I enjoyed the fact that she has a breathing space at the ranch during her enforced stay, and the location detail is attractive, with flowering plants and a town garden centre coming to the fore during summer. Vic has hay to make, using the good weather; we also see a rodeo and scenic ride. All very well, I'm thinking, but if Lauren is even contemplating staying on in Montana does she know what winter will be like?
Learning to trust and getting it right after getting it wrong are major features of this gently inspirational tale for both Lauren and Vic. With understated romance and tension, the agreeable story is a nice fit as second in the 'Big Sky Cowboys' series. Carolyne Aarsen has written a string of romances which emphasise personalities, landscapes and determination. TRUSTING THE COWBOY is a good place to start if you are new to her writing while if you have picked up her books before, you will know what a romantic treat is in store. Carolyne Aarsen and her husband still raise cattle and children on a small ranch in Alberta.
SUMMARY
Falling for the Rancher
When Lauren McCauley returns to the Circle M Ranch after her father's death, she's focused on selling the spread and getting a fresh start somewhere else. But she's unprepared for the jolt her heart feels when she meets Vic Moore. The handsome, broad-shouldered cowboy may have a legitimate claim to the Circle M, and he makes it clear he'd like to lasso Lauren, as well. Terrified of another heartbreak, Lauren vows to cash in and ship out. But the strong and steady rancher is not about to give up on his dreams of a home…and a family to go with it.
---
What do you think about this review?
Comments
No comments posted.

Registered users may leave comments.
Log in or register now!