"A heartwarming, yet suspenseful, story of faith, love, and repentance!"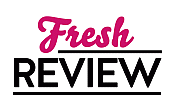 Reviewed by Audrey Lawrence
Posted September 25, 2016

Amish | Inspirational Amish | Inspirational Romance
How does a man determine God's will? How can a man from another community and still considered a bit of an outsider get an Amish Bishop to repent? How can a man also get his mother to realize there are other ways of doing beside her way? When is the right time to act?
Originally from Ohio, David Stolzfus, is an owner of the local store, the Bent N'Dent, a church leader and a widow with six children. Although normally a peaceful Amish man, David's heart is heavy and anxious with concerns and especially about what he is to do with the unrepentant Bishop Freeman Glick. If that isn't trouble enough, his opinionated mother and other relatives have descended on his household to "help him" with his "troubles". His only solace is his budding relationship with the nature loving Birdy. Unfortunately, that is fraught with its own relationship issues as she is the Bishop's sister. What is safe or not safe to share with her?
With her skill for organizing, David's niece, Abigail Stolzfus (Gabby... Please don't call me that.) is also trying to help in her own way when not focused on her own semi-secret mission. Her father had fallen ill but had plans to complete a genealogy search on the Glick family tree, but there are still missing pieces. Abigail is relentless in her efforts to find the information, but how can see do that? Is she to do it or not? What can God's plans for her possibly be?
THE QUIETING is the latest offering from Suzanne Woods Fisher, the best selling and award winning writer of Amish and other inspirational stories. Following THE IMPOSTER, THE QUIETING is the second book in her new The Bishop's Family series set in Stoney Ridge. This most intriguing and interesting story of family and community dynamics can easily and enjoyable read on its own, yet, I am sure it will be even more of a delightful treat to Fisher's many fans who are sure to relish this latest addition to the ongoing problems and situations originally set out in THE IMPOSTER.
As an avid reader of Amish stories by various writers, I am very impressed with Fisher's knowledge and understanding of issues and dilemmas addresses in THE QUIETING; yet, it unfolds very naturally in the thoughts, prayers and words of her characters as her realistic characters grapple with their feelings, faults and situations. I especially enjoy the interactions of Abigail with her family members and new friends as she tends to see things in a very straightforward and literal way and gives others much humour as well as driving others almost to the point of exasperation as she misses all the nuances in their advice. I also appreciate how Fisher's sprinkling of many common Amish words or expressions into the dialogues between characters. Discussion questions are also available at the conclusion which is very useful for book club discussions or for individuals wanting to reflect on what they have just read.
While there is some romance in THE QUIETING, there is a strong feeling of suspense and mystery in the plot as it how the characters will react to their concerns and how will they practice their beliefs given the circumstances. I think many readers are sure to find inspiration and hope along with a very well-plotted story. So whether you are already a fan of Fisher's novels or are new to her books, you are sure to find much to interest you in THE QUIETING! I am so looking forward to the next book in this very intriguing series!
SUMMARY
Bestselling Author Delivers the Intrigue and Romance Fans Crave
The Stoltzfus family faces serious problems, both in the church and at home. Everyone in the community expects minister David Stoltzfus to fix things--fast. But David doesn't work fast. He prefers to wait for God to work in individual hearts. However, even he is left wondering if the solution to their most pressing problem might be a Quieting.
When David's mother arrives, uninvited, more upheaval is in store. She has matchmaking plans for everyone in the family, including David and her eligible granddaughters--and especially for David's niece Abigail. When Abigail stumbles onto a curious connection during her genealogical research, it could help David solve one problem--but will it create another?
Bestselling author Suzanne Woods Fisher takes fans back to Stoney Ridge, delivering the twists, turns, and romance they adore.
---
What do you think about this review?
Comments
No comments posted.

Registered users may leave comments.
Log in or register now!