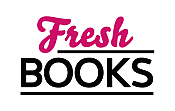 Sweet Romance + Thrilling Intrigue = February Best Reads
"From the trickster to the predator, a look at the coyote's history"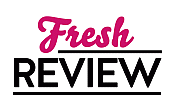 Reviewed by Clare O'Beara
Posted September 21, 2016

Non-Fiction Pet-Lover | Non-Fiction History
The wild dog of America is known to us through nature films and fun cartoons, but what is its history? COYOTE AMERICA explores how it feels to live with these animals and hear them howl by night. Every major city now has a coyote management plan, Dan Flores tells us. Using evidence from archaeology, newspapers and genetic studies, he examines the origins and spread of coyotes.
The coyote evolved in the western part of North America, sharing an ancestor with grey wolves, and some of these early canids migrated to Asia, then Africa where they became jackals. Five hundred years ago Europeans noted that coyotes prevailed in drier climes, not on the Canadian coast or high mountains but numbering in millions in the desert or plains. Eyeing Spanish sheep, the beast known as 'coyotl' to the Mexican Natives entered written records. Scavenging from human endeavours then led the coyote to previously unknown haunts, including the Yukon trail.
One factor which aided the spread of coyotes, explains Dan Flores, was the eradication of wolves in most habitats. The intense battle against coyotes by livestock farmers pushed the packs into lands they had never occupied, just as new national parks and forests were being created. They colonised urban areas just as they have always hung around human settlements; for their primary prey is mice and rats. Efficient pest controllers, wily tricksters and adaptable survivors. Sadly, they are also snatchers of pets. With minimal protections, coyotes are persecuted wholesale.
I was very interested in the section on prehistory of the canids, from dire wolves to grey wolves to golden jackals. America gave the world the horse and wolf, then Eurasia gave in return the bison and mammoth. The La Brea Tar Pits trapped predators as well as prey, so we know that coyotes co-existed with wolf species. Early coyotes were large pack hunters, but as the giant mammals went extinct, they shrank to fit new prey, hunting individually and could even eat vegetable matter. With an account from the Lewis and Clark expedition in 1804 balancing wisdom tales of the native peoples, we get plenty of good illustrations as the scientists puzzled over the new species. California experienced 'gross swarms of mice' after coyotes were poisoned wholesale in 1927, we learn. Observations in modern Yellowstone round off the book, if you are of a tender nature and don't wish to know about the shooting, poisoning, trapping and sterilising efforts detailed near the end. COYOTE AMERICA does what it says on the pack. Dan Flores has created a detailed, readable and balanced account which will fascinate students of nature.
SUMMARY
With its uncanny night howls, unrivaled ingenuity, and amazing resilience, the coyote is the stuff of legends. In Indian folktales it often appears as a deceptive trickster or a sly genius. But legends don't come close to capturing the incredible survival story of the coyote. As soon as Americans—especially white Americans—began ranching and herding in the West, they began working to destroy the coyote. Despite campaigns of annihilation employing poisons, gases, helicopters, and engineered epidemics, coyotes didn't just survive, they thrived, expanding across the continent from Anchorage, Alaska, to New York's Central Park. In the war between humans and coyotes, coyotes have won hands-down.
Coyote America is both an environmental and a deep natural history of the coyote. It traces both the five-million-year-long biological story of an animal that has become the "wolf" in our backyards, as well as its cultural evolution from a preeminent spot in Native American religions to the hapless foil of the Road Runner. A deeply American tale, the story of the coyote in the American West and beyond is a sort of Manifest Destiny in reverse, with a pioneering hero whose career holds up an uncanny mirror to the successes and failures of American expansionism.
An illuminating biography of this extraordinary animal, Coyote America isn't just the story of an animal's survival—it is one of the great epics of our time.
---
What do you think about this review?
Comments
No comments posted.

Registered users may leave comments.
Log in or register now!