"When machines take control, who is a real human?"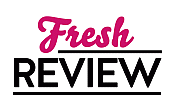 Reviewed by Clare O'Beara
Posted September 12, 2016

Science Fiction Suspense/Thriller
This dystopian tale starts in Alaska where we learn that Anchorage is a ruin. A young woman leading a small ragtag band of people who tried to rescue a survivor, has been lured into a trap. By machines. MACHINATIONS posits that humans have been largely killed off by machine intelligence. How and why we come to learn. But right now, Rhona Long is getting shot.
The action moves to a facility in the icy mountains where a pocket of people hide, under attack. Rhona wakes here, with incomplete memories, a clone of the earlier version. Her companions are arming themselves with EMP grenades. Their servers are down and the machines are breaking through the walls. Will this version of Rhona fare any better?
Through memories we see that the AIs created to control self-driving cars were connected to international flights. Crashes were blamed on sabotage but programmers suspected that AIs were warring between one another. Then machines started attacking populations in cities. Now in a scenario reminiscent of The Terminator or The Matrix, learning robots hunt down people and kill them or enslave them. But the AIs were only carrying out idealised human orders; they had been ordered to end wars.
Rhona alternates normal moments of friendship and hiking with periods of terror and loss. This isn't a read for anyone too young or prone to nightmares. When she reaches a secure area with a group of fighters, there is doubt as to whether she should be considered a leader like the original version - she's just a clone. She asks if a young man dislikes her, and is told, no, he really loved the original. Can she become the leader, communicator and diplomat the first Rhona apparently was?
This interesting look at identity and personal experience makes MACHINATIONS different to other dystopian books. I find it odd that people use tech like building climate control, personal computers when the machines would have been linking everything via net-enabled chips. And can every person be trusted? Features of Alaska are important to the adventure. I would head for the tropics, because computers don't function well in heat. Maybe that'll be the scene of the next scary instalment in the MACHINATIONS series by Hayley Stone, who is a freelance graphic designer in California and a longtime SF fan.
SUMMARY
Perfect for fans of Robopocalypse, this action-packed science-fiction debut introduces a chilling future and an unforgettable heroine with a powerful role to play in the battle for humanity's survival.
The machines have risen, but not out of malice. They were simply following a command: to stop the endless wars that have plagued the world throughout history. Their solution was perfectly logical. To end the fighting, they decided to end the human race.
A potent symbol of the resistance, Rhona Long has served on the front lines of the conflict since the first Machinations began—until she is killed during a rescue mission gone wrong. Now Rhona awakens to find herself transported to a new body, complete with her DNA, her personality, even her memories. She is a clone . . . of herself.
Trapped in the shadow of the life she once knew, the reincarnated Rhona must find her place among old friends and newfound enemies—and quickly. For the machines are inching closer to exterminating humans for good. And only Rhona, whoever she is now, can save them.
---
What do you think about this review?
Comments
No comments posted.

Registered users may leave comments.
Log in or register now!