"The extremist organization ISIS has come to Texas, and Ranger Caitlin Strong is set to do battle."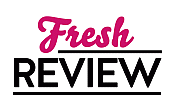 Reviewed by Tanzey Cutter
Posted September 12, 2016

Thriller Crime | Thriller Police Procedural
East San Antonio is under siege with rioting gang members in conflict with the police, Highway Patrol and National Guard when Texas Ranger Caitlin Strong, a true force of nature, takes it upon herself to solve the problem -- her way. This incident gets her in trouble (again!) with local authorities, resulting in her being confined to a desk job. However, Caitlin is soon involved personally with a troublesome case when her lover's son is part of a demonstration protesting oil drilling on tribal property. Of course, that means Caitlin's lover, Cort Wesley Masters, also is tangled up in the volatile situation.
Comanche tribal elders have sold off mineral rights to their land in Balcones Canyonlands. Young tribe members are at odds with their elders and protest the oil company workers coming onto their land to drill, since Comanche reservation land is some of the most pristine and unspoiled in Texas.
What Caitlin doesn't realize is that the extremist organization ISIS has targeted Texas. Daniel Cross, an outcast with a genius IQ, is using his technical expertise to assist ISIS in setting off a weapon of mass destruction. When a horrific event in a local diner has government agencies scrambling to find the cause, Caitlin is afraid that whatever killed those people is somehow connected to what is happening at the reservation. The eerily psychic Guillermo Paz agrees with Caitlin and promises to assist her, as does Cort Wesley Masters.
Ruthless businessman Cray Rawls' drilling intentions on the reservation appear disingenuous, especially with his reputation of polluting the environment through his many industry ventures. But his real motives for the operation are even more sinister than anyone could have imagined. As Caitlin, Cort Wesley, Paz and other authorities use every means possible to stop Rawls and contain the terrorists, the the situation culminates in a fierce showdown between good and evil.
Known for interesting historical subplots, as well as vibrantly crafted storylines, Jon Land's Caitlin Strong thrillers are mesmerizing novels. STRONG COLD DEAD, the eighth book featuring Texas Ranger Caitlin Strong, continues that established reputation. Land's clever use of a parallel storyline of the present situation with an incident handled in 1874 at the same locale by her great-great grandfather makes for incredible reading. I have been a fan of Caitlin Strong and author Jon Land since the first book. I wonder if each new addition to the series will surpass the last -- and I have never been disappointed. Realistic characterization, defined locale and swift progression of plot are key elements I look for (and appreciate!) in a great book -- and Jon Land always delivers.
SUMMARY
Texas Ranger Caitlin Strong returns in Jon Land's Strong Cold Dead, a thriller with heart-stopping action and a high- stakes terrorist plot.
The terrorist organization ISIS is after a deadly toxin that could be the ultimate weapon of mass destruction. The same toxin holds the potential to eradicate cancer. There is a frantic race to see who can get to it first, even as Caitlin Strong begins to assemble the disparate pieces of a deadly puzzle.
At the center of that puzzle is an Indian reservation where a vengeful tycoon is mining the toxin, disguising his effort as an oil-drilling operation. This is the same reservation where Caitlinís great-great-grandfather, also a Texas Ranger, once waged a similar battle against the forces of John D. Rockefeller.
In her highest-stakes adventure yet, Caitlin Strong faces off against a host of adversaries that just might include the beautiful Comanche girl with whom the son of her ex- outlaw boyfriend Cort Wesley Masters has fallen in love, along with a mythic monster culled from Native American folklore that the tribe believes has risen to protect its land. The lives of those Caitlin loves most are threatened by the villains sheís pursuing; her own moral code is challenged. The fate of both the country and the state she loves are dangling on the precipice of a strong cold death.
---
What do you think about this review?
Comments
1 comment posted.
Re: The extremist organization ISIS has come to Texas, and Ranger Caitlin Strong is set to do battle.

Wow a great review.
(Kelvin Gary 3:31pm September 13, 2016)
Registered users may leave comments.
Log in or register now!