"Brilliant! A stunning and totally satisfying crime mystery!"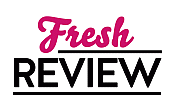 Reviewed by Audrey Lawrence
Posted September 4, 2016

For decades, the former Chief Inspector Armand Gamache had been head of homicide for the Sûreté du Québec's provincial police force. He had taken an early retirement after the battle to kill the corruption there had taken its heavy toll. The rest and good food he has shared with his beloved wife Reine-Marie, in their "retirement home" in the small village of Three Pines, a small town in the eastern Townships south of Montreal, has restored his spirit and he is now ready for his new challenge in life as the Commander of the Sûreté Academy de Québec and the future of policing in the force.
Many offers had come his way and Gamache, a very honourable and intelligent man, surprises a few people with his choice. Now, he ponders his moves and what students he will select. Gamache is determined to stamp out the corruption in what has proven to be a training ground in the past. There will be many eyebrows raised at his choices both of cadets and instructors, yet. Gamache contemplates and mulls over his moves just as a master player would in a high stakes game of chess, only this game is far deadlier. Has he mapped out his long game well enough to accomplish what he wants? Has he truly considered and made plans for the moves and actions of corrupt and depraved opponents?
To tell anymore will only spoil the full enjoyment and anticipation of the many legions of fans who have eagerly awaited the arrival of A GREAT RECKONING by the #1 New York Times best-selling author Louise Penny. It is the twelfth mystery in the Gamache series and is just, if not more, spellbinding and brilliantly written as the other eleven books. Yes, it can nicely be read as a standalone novel, but please, please do not deprive yourself of the richness and underlying complexities in the plot of this mesmerizing mystery as you learn more about the history of the wonderful village of Three Pines and why Gamache feels so strongly about changing the direction of the Academy.
Gamache is a terrific protagonist. He is a bilingual Francophone with a love for the classics and a sharp eye and ear for the little details that are the most telling about another. He has both the physical and psychological scars from his previous battles in life and yet, always finds the time to enjoy the little things in life that are important and how to turn opportunities into learning experiences for others and to sharpen their skills and development. He is a little more subdued in A GREAT RECKONING, yet, still a powerful force and fans will enjoy him in this new role in life.
If you are new to Three Pines in A GREAT RECKONING, you will find that Gamache and all the rest of Penny's characters instantly come to life for you as they are so real in their quirks and quarks. For those who have been to the village before, you will already know to change into your comfy clothes when you arrive so you can relax as you smell the aromatic flavours wafting from Olivier and Gabri's bistro and enjoy a wonderful catch-up chat with all your much loved characters in the village, such as Myrna Landers, the lively bookstore owner, and Ruth, the cranky, slightly mad, yet very sharp poet. You even know how to avoid getting a nip or a quack from Ruth's duck without spilling a drop of your delicious wine. There are even some arrivals of friends from the Sûreté, but they look a bit more serious. Why? Never mind, what is this about a map?
As a totally unbiased fan, I cannot recommend A GREAT RECKONING highly enough. To me, Louise Penny is a Yoda master storyteller and each book she writes is just as totally satisfying or better than the previous ones. A GREAT RECKONING is an amazing crime/police story with its perfect integration of plot development, intriguing characters and a theme that adds a whole new dimension to the story in A GREAT RECKONING as well as to the Gamache series. As Penny notes on her cover, "Every mystery is not a crime. But every crime starts with a mystery."
So, grab your copy as soon as you can and find out the mystery behind A GREAT RECKONING!
SUMMARY
When an intricate old map is found stuffed into the walls of the bistro in Three Pines, it at first seems no more than a curiosity. But the closer the villagers look, the stranger it becomes.
Given to Armand Gamache as a gift the first day of his new job, the map eventually leads him to shattering secrets. To an old friend and older adversary. It leads the former Chief of Homicide for the Sûreté du Québec to places even he is afraid to go. But must.
And there he finds four young cadets in the Sûreté academy, and a dead professor. And, with the body, a copy of the old, odd map.
Everywhere Gamache turns, he sees Amelia Choquet, one of the cadets. Tattooed and pierced. Guarded and angry. Amelia is more likely to be found on the other side of a police line-up. And yet she is in the academy. A protégée of the murdered professor.
The focus of the investigation soon turns to Gamache himself and his mysterious relationship with Amelia, and his possible involvement in the crime. The frantic search for answers takes the investigators back to Three Pines and a stained glass window with its own horrific secrets.
For both Amelia Choquet and Armand Gamache, the time has come for a great reckoning.
#1 New York Times bestselling author Louise Penny pulls back the layers to reveal a brilliant and emotionally powerful truth in her latest spellbinding novel.
---
What do you think about this review?
Comments
No comments posted.

Registered users may leave comments.
Log in or register now!