"Raiding a bank of a different sort in a Star Trek spinoff"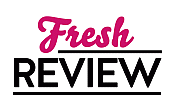 Reviewed by Clare O'Beara
Posted September 2, 2016

Novella / Short Story | Science Fiction Space Opera
This Star Trek novella is fourth in a spinoff series called 'Department of Temporal Investigations'. This of course refers to time. Who is investigating time travel and why? I hadn't read the earlier books so I had to hope I would not find jumping in midstream confusing. TIME LOCK begins in a storage facility on the dwarf planet Eris, which is in the Kuiper Belt region and further from Earth than Pluto, with just a twelfth of Earth's gravity. Some special artefacts are being held here for safety, but even here, problems develop.
I've missed a few Star Trek episodes so I do not have a mental picture of a person who is a Rhaandarite or a Choblik. Maybe you do. We meet the odd Vulcan, but the chief instigators of trouble are a group called the Vomnin. With a name like that you just know they are up to no good. They have done the equivalent of hacking in to the depository system using a Trojan horse; only it's more like the original wooden horse of Troy than a virus. In return, the desperate scientists staffing the facility employ a device like a time lock on a bank safe, meaning nothing can be removed.
Lucsly is the main character we follow, not any of the familiar TV cast. We also ride along with the raiding leader Daiyar. While the tale has the feel of a military SF story, there are hidden gems like the description of a structure on the lines of a stepwell from Earth's Indian subcontinent. Deciding what is in the future and what, subjectively just a few minutes ago, actually happened weeks ago, can make the adventure a bit of a jerky ride; but if you will read about time travel you've got to be prepared for complications and even paradoxes.
Christopher L. Bennett has written previous Star Trek and X-Men books, and has studied physics in Ohio. The physics of moving through time get discussed more than once. With this book there is a brief reference to Data and LaForge in a previous escapade, but none of the usual suspects make an appearance so this is strictly an offshoot of the popular series. TIME LOCK shows that the Department of Temporal Investigations can be a tricky place to work.
SUMMARY
An all new Star Trek e-novella from the world of Deep Space Nine, featuring the fan-favorite Federation bureau the Department of Temporal Investigations!

The dedicated agents of the Federation Department of Temporal Investigations have their work cut out for them protecting the course of history from the dangers of time travel. But the galaxy is littered with artifacts that, in the wrong hands, could threaten reality. One of the DTI's most crucial jobs is to track down these objects and lock them safely away in the Federationís most secret and secure facility. As it happens, Agent Gariff Lucsly and his supervisor, DTI director Laarin Andos, are charged with handling a mysterious space-time portal device discovered by Starfleet. But this device turns out to be a Trojan horse, linking to a pocket dimension and a dangerous group of raiders determined to steal some of the most powerful temporal artifacts ever known...
---
What do you think about this review?
Comments
No comments posted.

Registered users may leave comments.
Log in or register now!