"Spooky haunted house story with complex characters"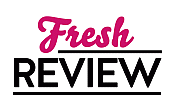 Reviewed by Samantha Randolph
Posted August 26, 2016

Poppy, Azumi, Marcus, Dash, and Dylan are all summoned to the Shadow House, though each thinks they're there for a different reason. Poppy believes she's finding her long lost family, Azumi and Marcus both think they're going to a school, and Dash and Dylan think it's a movie set for their next gig. Once at the House, they discover something is deadly wrong. Ghosts haunt the house, mess with their heads, and make it impossible for them to leave...
SHADOW HOUSE: THE GATHERING is everything I want in a haunted house horror story and more. Dan Poblocki weaves the characterization of the five protagonists with small but important details and complexity. Poppy and Azumi are my personal favorites, both, in different ways, seeking lost family. However, Marcus, Dylan, and Dash are all strong characters as well, and all the characters have an interesting journey in getting to know each other as they try to find their way out of the house and away from the ghosts.
Throughout the book are pictures and illustrations that go along with the story and add an extra layer of creepy. The pages themselves also have a gray, spooky design, making this a book young readers will want to grab off the shelf and flip through immediately. The chapters read fairly quickly, especially with the suspense going, leading this to also be an excellent pick for reluctant readers.
Combining ghosts, a deadly house, a diverse cast of characters, and spine-chilling pictures, SHADOW HOUSE: THE GATHERING is an entertaining beginning to an exciting new series.
SUMMARY
You don't just read this ghost story. You step into it. Some houses are more than just haunted... they're hungry.
Dash, Dylan, Poppy, Marcus, and Azumi don't know this at first. They each think they've been summoned to Shadow House for innocent reasons. But there's nothing innocent about Shadow House.
Something within its walls is wickedly wrong. Nothing -- and nobody -- can be trusted. Hallways move. Doors vanish. Ghosts appear. Children disappear.
And the way out?
That's disappeared, too...
Enter Shadow House... if you dare.
Don't just read about Shadow House -- explore its haunted depths with the free app!
---
What do you think about this review?
Comments
No comments posted.

Registered users may leave comments.
Log in or register now!