"A Mysterious Woman Gets a Focused Treatment"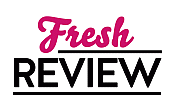 Reviewed by Kristen Donnelly
Posted August 23, 2016

Mystery Historical | Suspense Spy
I am a huge fan of Michelle Moran's. I love reading about women throughout history that I was never really taught about in formal education. Particularly wonderful for me is that she usually writes in first person, making it easy to feel motivations and choices about these women whose lives are so removed from mine. My favorite is MADAME TUSSAUD, about the famous wax worker, but really more about the French Revolution. In the same vein, MATA HARI'S LAST DANCE is as much about the woman herself as it is about the time in which it takes place.
Mata Hari, for those unfamiliar, was the world's most famous dancer/courtesan until she was assassinated in Paris in 1917 on the accusation of being a spy for the Germans. Moran tells the story from her perspective, letting the readers get insight into Mata Hari's simultaneous savvy and naivete at the changing world around her. She was a woman taught from an early age that a fantastic body could hide a fantastic mind from lesser men, and uses this to her advantage, until she becomes an Icarus and flies far too close to the sun.
This is a gentle read; Moran rarely goes into details about Mata Hari's choices and instead leaves readers to make lots of inferences. Our hands are not held, but instead we are trusted to understand the world better than Mata Hari does and we know her downfall far before she does.
I'd absolutely recommend MATA HARI'S LAST DANCE to anyone interested in learning about an enigmatic woman and a piece of history often overlooked.
SUMMARY
From the international bestselling author of Rebel Queen and Nefertiti comes a captivating novel about the infamous Mata Hari, exotic dancer, adored courtesan, and, possibly, relentless spy.

Paris, 1917. The notorious dancer Mata Hari sits in a cold cell awaiting freedom…or death. Alone and despondent, Mata Hari is as confused as the rest of the world about the charges she's been arrested on: treason leading to the deaths of thousands of French soldiers.

As Mata Hari waits for her fate to be decided, she relays the story of her life to a reporter who is allowed to visit her in prison. Beginning with her carefree childhood, Mata Hari recounts her father's cruel abandonment of her family as well her calamitous marriage to a military officer. Taken to the island of Java, Mata Hari refuses to be ruled by her abusive husband and instead learns to dance, paving the way to her stardom as Europe's most infamous dancer.

From Indian temples and Parisian theatres to German barracks in war-torn Europe, international bestselling author Michelle Moran who "expertly balances fact and fiction" (Associated Press) brings to vibrant life the famed world of Mata Hari: dancer, courtesan, and possibly, spy.
---
What do you think about this review?
Comments
No comments posted.

Registered users may leave comments.
Log in or register now!