"Sexy paranormal fantasy tale that is full of action"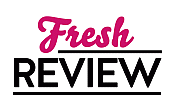 Reviewed by Debbie Wiley
Posted August 21, 2016

Sapphy is on a mission. As a girl, she witnessed the murder of a queen. Knowing no one would believe a commoner like her, Sapphy fled the fae realm. Since then, she's honed her skills, fighting for justice in the Maze as one of the feared Hoods. Unfortunately, the time for the fae trials of the Six is coming, where a new queen will be crowned. Sapphy knows the murderer will strike again to preserve her power, but how can she prove it unless she returns home. However, Sapphy first has to sneak back into the fae realm- and Nathe Amergin, ambassador and commander of the Queen's royal guard, is determined to arrest Sapphy for the crime of leaving the realm. Can Sapphy work together with Nathe in order to stop the threat to the fae realm? Or will Nathe's loyalty to the Queen blind him?
WHISPERS is the second book in Sophie H. Morgan's The Divided Kingdom series but don't let that stop you from plunging into this phenomenal book! WHISPERS can be easily read on its own merits and, dare I say it, I loved it even more than the first book, ASHES! WHISPERS focuses on the fae world and gives us more insight into the elemental powers. And oh, do I love the various ways Sophie H. Morgan utilizes the elemental powers!
I'm typically not a huge fan of romances, but The Divided Kingdom series has the perfect blend of kickbutt action, superb world building, great character development, and a hot and heavy romance. Sapphy and Nathe are perhaps one of my all-time favorite couples as the sparks fly instantly between them, even as they try to deny their own attraction. I love how Sapphy's seemingly carefree style clashes with Nathe's dutiful and upright approach to life. However, what cements my love for Sappy and Nathe is their individual codes of loyalty and justice, as both characters are ones anyone would love to have by their side as a friend. It's only fitting that two such heroic characters find their happily-ever- after together.
Sophie H. Morgan does a beautiful job with her secondary characters as well. Cora, Rhia, Vander, and Troy are vividly drawn. Both Vander and Troy clearly have tales of their own that I hope we get to see later in The Divided Kingdom series. My heart still breaks at some of the revelations that unfold in WHISPERS, even as I cheered for other equally heartwarming moments.
Sophie H. Morgan has crafted a paranormal fantasy tale that is sexy, sweet, and full of action and adventure, all wrapped up in one hot package! WHISPERS is a lot of fun, from beginning to end, as there is nary a dull moment. If you love fantasy tales imbued with a hot, sexy romance, then look no further than WHISPERS as Sophie H. Morgan's phenomenal tale is easily recommended!
Learn more about Whispers
SUMMARY
He's no pushover. And she ain't no fairy princess.
The Divided Kingdom, Book 2
No one would guess that Sapphy, awesome whirlwind of Maze badassness, grew up sheltered in the Fae realm. Witnessing a murder drove her into the humans' broken cities to hide, but now she's back, going undercover to keep history from repeating as the tournament to choose a new Fae queen dawns.
The only pebble in her shit-kicking boot is the jaw- gritting interference of Nathe Amergin, a Fae Enforcer whose solemn violet eyes set her skin to sizzle.
After the loss of his beloved sister, Nathe saved his last shred of sanity by clamping a lid on his emotions and forging a path to justice. When this frustrating, blue-eyed, my-go-or-I'll-blow female informs him of a possible threat to the realm, his offer of support is genuine, if reluctant.
While he's willing to work with her to protect his people, this sinful smart-ass skates perilously close to unleashing an avalanche of passion that, as the final choosing looms and whispers turn to screams, could bury them both.
Product Warnings Contains ear-blushing sex between a flighty Fae with a mean air jab and a grounded Elemental who makes her earth move. Add a murderous queen clinging to power, and sabotage that strikes out of thin air. Anyone got ear plugs?
---
What do you think about this review?
Comments
1 comment posted.
Re: Sexy paranormal fantasy tale that is full of action

First time hearing about this book and the review has me
adding it to my to read list.
(Belinda Knight 11:06pm August 22, 2016)
Registered users may leave comments.
Log in or register now!