"Horses, hordes and spy satellites in this travelogue thriller"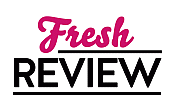 Reviewed by Clare O'Beara
Posted August 21, 2016

Suspense Spy | Multicultural Asian
Mongolia is a landlocked Asian country surrounded by Russia to the north and China everywhere else. Its features include grassy plains, mountains and the Gobi Desert. Cornell archaeology professor Robert Johnson, a specialist in pre-Columbian peoples, is generously funded to travel to Mongolia, much to his surprise. What he finds sparks a thrilling adventure in MONGOLIA AND THE GOLDEN EAGLE.
A previous adventure in the series visited the Inca culture and the team reassembles; Johnson, a talented grad student called Abbey and a computer student called Ned who works in cyber security. Johnson, who narrates the story, seems to have an empty life apart from his studies; he rents out his house and has no partner or pets to leave. The students display mixed reactions at being sent to the middle of nowhere, but it's all for course credits and they will be paid. The funding comes from a group which deals in natural gas and oil extraction. No surprises there. Mineral wealth is 80% of Mongolia's exports.
Genghis Khan is the first name we think of concerning Mongolia; some herdsmen still live in yurts and ride small horses today, flying great steppe eagles for hunting. I love the modern photos in this book, including a Mongol warrior in leather armour, a Bactrian camel, Przewalski's horses and a giant statue of the Khan. We are told that the Soviets tried hard to extinguish the national identity and culture of these people, and that the indigenous peoples of South America are close genetic relatives of Mongolians. So the Peruvian expert is somewhat relevant, though he takes some time to get to grips with his task. The book also shows watercolours of modern aircraft and other features of the exploration. A satellite and LIDAR survey of a rugged National Park is part of the expedition. Whatever might be turned up, the Chinese appear very interested.
MONGOLIA AND THE GOLDEN EAGLE is heavy on setting up detail and short on action, more a travelogue... until everything happens at once. Bradford G. Wheler loves horses and dogs, which is evident in the work, and mixes memorable characters with stunning landscapes and international intrigue. You'll learn from this book and you may be hooked on the series.
SUMMARY
Overview
Why is Cornell archaeology professor Robert Johnson, a pre-Columbian scholar, selected to head up a multimillion-dollar project in Mongolia? Why is this so important to high-tech billionaire Walter Falone? Why is he using consultants from Israel Aerospace Industries for his government contract in Mongolia?
For Johnson and his colleague, brilliant and beautiful assistant professor Abbey Summers, it becomes the adventure of a lifetime in MONGOLIA AND THE GOLDEN EAGLE, a new mystery thriller from author Bradford G. Wheler.
Cyber security threats, high-tech spying, and Chinese agents mix in this ingenious and thrilling plot of full of twists and turns. Somewhere in spectacular snowcapped Altai Mountains of western Mongolia there is a mysterious object that people are willing to kill for.
Readers will meet fascinating characters they'll never forget: a high-tech billionaire, a quick-witted professor, his beautiful young assistant, a former sumo wrestler, a full-blooded Navajo Indian, and the people of Mongolia.
This assiduously researched, fast-paced novel brings archaeology and cyber espionage to life against the backdrop of the wild and rugged landscape of Mongolia, the land of Genghis Khan.
Along with riveting action, MONGOLIA AND THE GOLDEN EAGLE contains 27 illustrations and photos. Wheler draws on his own expertise in engineering, technology, and business to help readers feel that they are living the adventure.
Mixing the action of David Baldacci's The Hit, the tech thrills of Michael Crichton's Jurassic Park, and the dialogue of Robert B. Parker's Spenser novels, MONGOLIA AND THE GOLDEN EAGLE is a true pleasure to read.
---
What do you think about this review?
Comments
No comments posted.

Registered users may leave comments.
Log in or register now!