"Being a teen has never been more complicated."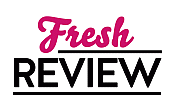 Reviewed by Sherri Morris
Posted August 21, 2016

Young Adult | Inspirational Romance
AJ's life has been one big change after the other. Not even two years after loosing her dad, her mother has moved the family from Louisiana to Nashville. Not to mention that her mom reconnected with a old high school flame, and is now engaged. Instead of hanging around the garage with her brothers and fixing cars like she use to with her dad, AJ will be finishing her junior year at the fancy local private school with her tuition paid by an anonymous benefactor with people that seem to be way out of her league. To say she is feeling a bit in over her head and lost is an understatement.
Kate Kelly's life is picture perfect. She is always dressed in the latest fashions from her mother's boutique. She is the head cheerleader, student body president, head of the prom committee, and dating one of the hottest guys at Westmont High School. She has the life that almost ever girl wants, especially now that she is being considered for the new reality tv show: Real Life.
When Kate is called to be AJ's tour guide for the day, she can't help but already have some animosity towards her. After all she is getting the attention of the entire school, with her jeans, red converse, and mechanic shop t-shirt. AJ cares for nothing of fashion, status, guys, or the prom and chooses to sit with the geeks of the school during lunch. Al the while Kate is quietly freaking out about several things. How to keep things going with her fake boyfriend Alex, making sure the attention is always on her, and that she can pull off the perfect prom.
As the filming for the reality show begins, and the list of cast members grow, naturally the seeds of doubt are planted and everyone's tensions begin to run high. AJ begins to doubt the sincerity of her relationship with Kate's brother Kaden and his motives for wanting to hang around with her. Kate begins to worry about how she will match her red dress with the yellow tie Alex said he was wearing. When everything seems to be falling into place, Alex humiliates Kate in front of everyone at the prom, and the only person who doesn't hesitate to Kate's side is AJ. And for the first time, Kate sees exactly what a great friend AJ could be if she gave AJ a chance.
I absolutely loved this book. LIFE JUST GOT REAL is a great book and perfect young readers and those wanting something that focuses on how faith plays a part in our daily lives. While there is a religion based theme to this book, it was incorporated into the story line beautifully. I didn't feel like I was having someone else's religious crammed down my throat. LIFE JUST GOT REAL is one of those books that you pick on a whim and end of loving every single page of it. Sadie Roberton, with the help of Cindy Coloma, brings a wholesome, faith-based story line to a younger group of readers in an absolutely flawless way. This is the first time I had a chance to read anything from Sadie Robertson, but I am sure this one won't be the last.
SUMMARY
From Dancing with the Stars runner-up and Duck Dynasty star Sadie Robertson comes a fun novel about two teenage girls from different backgrounds and opposite lifestyles who discover there is more to friendship than meets the eye.
Sixteen-year-old A.J. Smith, born and raised in backwoods Tennessee, loves nothing more than repairing broken cars with her father and hanging out with her brothers and their friends. Not far away in the busy city of Nashville, Kate Kelly is always dressed in the latest fashion, wearing clothes from her mother's boutique and jetting around the world with her father.
When A.J. starts going to the school Kate attends, they instantly dislike each other. But as the year progresses, Kate's brother Val is drawn to A.J., and when prom comes around, he asks her to be his date—much to his sister's displeasure. But Kate has bigger things to think about, including the reality show Real Life. Everyone says the show is her chance to make it big. But then the producers decide to bring A.J. into the show.
As the producers of Real Life try to stir up the drama, Kate's idea of the perfect prom spins out of control. When Kate's life goes disastrously wrong, it is A.J. who steps up to help—no questions asked. A friendship between the two girls just might grow—but only if they both live original and stay true to whom God made them to be.
In Life Just Got Real Sadie Robertson inspires teens to find the value God has placed inside us all and to live with confidence and purpose in a very complicated world.
---
What do you think about this review?
Comments
No comments posted.

Registered users may leave comments.
Log in or register now!