"Welcome back to the old west."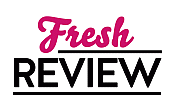 Reviewed by Sandra Wurman
Posted August 21, 2016

Romance Historical | Novella / Short Story
ONE PINK ROSE was originally released in 1998 in a fabulous book entitled The Clayborne Brides. That's when Julie Garwood continued the Clayborne saga that she introduced in For The Roses and it's been a long standing love affair ever since. As I was reading ONE PINK ROSE the story seemed to ring a bell and that's when I connected the dots. If you missed any part of this saga there's no better time to get acquainted than with this reprint. However I would be remiss if not suggesting you get your hands on For The Roses which vividly describes the story of this family. And then of course you will be hooked.
Emily is feisty, smart, and stubborn enough to make a man crazy. Well that about sums up the reaction Travis Clayborne has around Emily. The fact that he thought that each time they were together, every time she spoke to him as impossible as it seemed, Emily got even prettier. The fact that he wanted her more than any woman he had ever known didn't really bother him. He wasn't the marrying kind. He had told her that right away. He was just there doing his mother a favor and escorting Emily to the man she was going to marry. But you see along the way Emily seemed to find ways to complicate things. And strangely Travis found himself just delighted with this crazy woman.
Emily was on a mission. She wanted to change herself into someone more like her sister. She wanted to be less practical and more flirty. She wanted to be less rigid and stubborn and more flighty. And she was going to practice her new feminine wiles on Travis so she had them down pat by the time she met her husband to be. Yep that was her plan.
In ONE PINK ROSE Julie Garwood introduces us to a lovely, funny as heck, caring, stubborn, young woman who was sharp as a tack one moment and silly the next. Emily is one of the best characters ever and Travis was a natural foil. ONE PINK ROSE takes us on a visit to a time when places and people were rather rough around the edges. And I'm being kind. Amongst these tough guys were some gentle folk and it always interests me to see how they manage to create and build towns with this strange very eclectic mix. Julie Garwood introduces some very interesting characters in ONE PINK ROSE.
ONE PINK ROSE is a fast reading page turner historical western romance that includes every key element. Keep your eyes open for this book that will hopefully be followed up with the other ROSE stories in what is a delightful series. ONE PINK ROSE is part of Julie Garwood's historical romance book series. Garwood has also written some of the best contemporary novels. I never miss anything published by this very talented diverse author.
SUMMARY
#1 New York Times bestselling queen of romance Julie Garwood "knows how to reach out and touch readers' hearts" with this "laugh-out-loud little read…all delight, pure fun, and yummy" (RT Book Reviews), the first of her beloved Clayborne brothers novellas to be available as a separate ebook—at an irresistible price!
THE CLAYBORNES ARE BACK, AND LOVE IS IN BLOOM!
First introduced in Julie Garwood's magnificent New York Times bestseller For the Roses, the Clayborne brothers of Blue Belle, Montana, have been embraced by millions worldwide. Their story begins in One Pink Rose.
Travis Clayborne may be the youngest of the Clayborne brothers, but he's most definitely his own man—unless it means saying no to his beloved Mama Rose. And that's why Travis is escorting young Bostonian Emily Finnegan to Golden Crest, Montana to her new home as a mail-order bride. Emily has made it perfectly clear that she's taken charge of her destiny and nothing is going to interfere, not even falling in love with a perfect stranger. But they don't call it the wild west for nothing…
---
What do you think about this review?
Comments
No comments posted.

Registered users may leave comments.
Log in or register now!