"A romance that runs full throttle"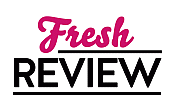 Reviewed by Miranda Owen
Posted August 9, 2016

TEST DRIVE is Book 1 in Marie Harte's Body Shop Bad Boys series. Â After reading TEST DRIVE, I am interested in reading WHAT TO DO WITH A BAD BOY because the female main character is a prominent supporting character in this book. Suave mechanic Johnny Devlin and hardworking nursing student Lara Valley probably wouldn't have met if not for her job as a bartender. Although Johnny and Lara may seem like opposites and unlikely lovers, I love how well they get along and thoroughly enjoyed their romance in TEST DRIVE.
Complex, well-developed, and likable characters are a highlight of TEST DRIVE. Johnny has lusted after Lara from afar and been half in love with her for years without her knowing. I love stories like this in which a guy is head over heels for a woman and works hard to show her how much she matters to him. Although Johnny had a bit of a wild youth, he is now equally as hardworking as Lara, and proves to be a considerate and sweet hero under the tough guy persona he puts on for his buddies. I adore all the ways Johnny woos Lara, and the many ways he shows he cares. Helping to babysit her nieces and making sure he doesn't distract her from her studies are part of what makes him a keeper. Marie Harte crafts a hero who exudes sex appeal and masculine swagger, but who also has a hidden yet amazing thoughtful side.
One of the things that makes TEST DRIVE so enjoyable, besides the smoking hot scenes between Lara and Johnny, is that the characters and relationships are realistically flawed. I like learning about how the failed romantic relationships Johnny's father had with women contributed to Johnny's own view of relationships, but without making him bitter. This background information makes for a more interesting character. Likewise, Lara's complicated relationship with her sister adds depth to her character. I also like that Lara is willing to give Johnny a chance rather than constantly try to push him away. The fun, snappy, and occasionally racy dialogue makes TEST DRIVE refreshing to read and a total treat.
TEST DRIVE is a romance that runs full throttle with unforgettable characters. The ribbing between Johnny and his fellow mechanics adds humor to TEST DRIVE and is another reason to love this book. I look forward to what romantic entanglements await Johnny's buddies Foley, Sam, and Lou in the next Body Shop Bad Boys book by Marie Harte.
SUMMARY
GET TO KNOW THE BODY SHOP BAD BOYS
Johnny, Foley, Sam, and Lou are the rough and tumble mechanics of Webster's Garage. These reformed bad boys are used to living fast, but it's the women in their lives who take them from zero to sixty in a heartbeat.
JOHNNY
Johnny Devlin's a charmer with a checkered past. He's has had his eye on scorching-hot bartender Lara Valley for ages, but she's rejected him more than once. That doesn't mean he won't come to her aid when some dirtbag mauls her. When she asks him on a date as a no-strings-attached thank you, he can't say no. And then he's saying nothing but hell, yes.
Excerpt
He heard Lara moving around, as well as a few other close-by tenants on either side of her place. It made him appreciate his rental all the more, because he never heard his neighbors.

His cheek throbbed and reminded him to watch out for Lara's asshole of a brother-in-law. Good for her sister for divorcing the schmuck. He'd met rich guys like Ron before. Dickheads who thought they could buy their way out of trouble. Ron might have financed his way through life, but he hadn't been able to buy Lara.

Satisfaction at her refusal almost made his aches go away. He sat back at the table and waited. His stomach rumbled, the sight of that plate of cookies so near causing him to salivate.

Lara returned in a pair of sweats and a worn, long-sleeve T-shirt. She had her hair still up in a ponytail, but she looked fresh, scrubbed clean. She came to the table, carrying a small box.

"Sorry. Had to get the stink of Ray's off me."

"You mean Ron."

She grinned. "Him too."

He couldn't stop thinking about what he'd felt when he'd seen her getting mauled. Pure, unadulterated rage. It had taken some serious control not to bash Ron's brains all over the concrete slab. He'd been distracted enough by the thought of her trauma to let the ass get a shot in. Sloppy of him, and he resolved to do better next time. With Ron, he had a feeling there'd be one.

"What's in the box?"

She set it down by him then slid a cookie his way.

An open invitation he couldn't refuse.

He took a bite and closed his eyes. "These are sooo good," he moaned and blinked his eyes open. "I took a hit to the face. That means I get more than one, right?"

Her finger grazing his cheek stilled him, and he felt the contact all the way to his toes. He swallowed the cookie he'd been chewing and stared at her.

"I'm so sorry you got hurt because of me, Johnny."

Her hand felt like pure heaven, and he cupped it to him, loving her touch. "Not because of you, honey. Because some dickhead needed to be taught a lesson."

"If you say so." She tugged, and he let go. "At least let me patch you up."

Fascinated, because he hadn't had a woman take care of him in…forever…he sat still while she scooted her chair closer.

"Drink your milk." She nudged his glass to him.

"Yes, Mom."

"Smart-ass."

He chuckled and continued to watch her. She looked all professional as she withdrew some antiseptic, cotton balls, and a bandage from her plastic box. "So you're studying to become a nurse, huh?" He could totally envision her in one of those naughty nurse costumes from Halloween—which was coming up in another month. He wondered if he could talk her into wearing one.

"Yep. I've been piecing together classes for a few years now, but I finally decided to stop messing around and fully commit. I'm now fulltime, and seriously, it's a bitch. We're starting clinicals again, where we actually follow a nurse around and do what they do—on real people." She smiled. "So you're not my first bandage. Fun stuff, let me tell you. Fall term just started, and I got a little lazy, having the summer off." She dabbed something onto a cotton ball and raised it to his cheek. "This might sting a little."

Hell. His cock was hurting worse, so he didn't much mind. Anytime around Lara, he ached with a fierce need to kiss her. Hug her. Slam her against a wall and fuck her until he passed out.

He'd never been so captivated by a woman before. He'd seen prettier women. But something about Lara Valley struck him in the heart, the brain, and yeah, right between his legs.

He hoped she kept her gaze on his face, because he couldn't do much about his erection with her so close.

She dabbed his cheek, and it stung. But then she blew on it, and he swallowed a moan. Dear Jesus, she was killing him. He smelled the flowery soap she'd used to wash her face. Fresh and clean, the way he always thought of her.

"Sorry."

"What?" He sounded hoarse and had to clear his throat.

"For hurting you. I saw you flinch."

From wanting you too much. "Don't tell the guys, okay? I have a rep."

She chuckled and continued to be gentle with him. "I promise. I owe you."

He stopped her from swabbing his cheek, his hand over hers. "No, you don't. You don't owe me a thing, Lara. I'm serious." He didn't want her gratitude. It made him uncomfortable, felt wrong, somehow. Taking care of her was no big thing. It just was.

Her slow smile warmed him all over again. "Okay. I don't owe you. Then can you do me another favor and be a willing patient while I practice my nursing skills on you?"

"Well, if you put it like that. And you did insist I eat your cookies."

"I did." She tried to look solemn, but her smile ruined her attempt.

He sat, staring at her, while she took care of him. Man, she was something else. So damn beautiful it hurt to look at her. She'd make eye contact before quickly glancing away, her eyes dark, a fathomless brown, rich and addicting and impossible to deny.

His heart raced any time she was near. And damn if he didn't want to protect her from the world—himself included—while lusting after her all the same.

I am so totally gone on this chick.
---
What do you think about this review?
Comments
No comments posted.

Registered users may leave comments.
Log in or register now!