"An absolutely brilliant and breath-taking series"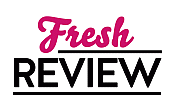 Reviewed by Mahvish Saeed
Posted August 9, 2016

Romance Paranormal | Paranormal Romance
Psy-Changeling world is changing and ever evolving along with its characters. With SHARDS OF HOPE, Ms. Singh ended the first arc or Season 1 as she likes to say and made way for Season 2. An era of hope, love and freedom. Where people have the chance to begin again, make way for a better future for their children. An era where Trinity Accord became possible for the first time between Psy, Humans and Changelings, opening channels for peace and business like never before. But just like our real world, all is not as easy as it sounds. There is always someone lurking in the shadows, wanting chaos and mayhem to reach the heights of power no one has before. Taking apart the fragile Trinity Accord and a thin thread of trust forged after a century of betrayals, all still in its infancy, will bring about bloodshed that made all the previous ones seem like mere squabbles for more is at stake now.
ALLEGIANCE OF HONOR is like a recap of all the characters we read about in the first season. The main concept behind ALLEGIANCE OF HONOR is to build a bridge between the two seasons so we can catch up on everything and everyone. But that is not all. As I said the world and characters are ever evolving and we see the chaos Consortium is trying to create. First off is the first Psy-Changeling child being targeted and second is a lone cry of a changeling, kidnapped and tortured for a long time now. And amidst all this is hope, celebration of new lives being born and loss of a beloved character that will surely rock you as it did for all those who heard it.
ALLEGIANCE OF HONOR will make you laugh, cry and feel the anger of everyone involved. It will leave you with a bittersweet, lovely feeling yet the anxiousness to pick up the next book and see what else Ms. Singh has in store for us. But most of all, it will make you fall in love with all the characters all over again and see the sides of them we only caught glimpse of in previous books and make way for the ones we eagerly wait for to get their own HEA. For those who have never read this absolutely brilliant, breath-taking series with amazingly real characters, you can easily pick ALLEGIANCE OF HONOR and see what has happened so far without feeling much lost but I warn you... It will whet your appetite to read their books in-depth.
Ms. Singh has proved with each new release that she is the master of her craft and one of the best voices in the world of paranormal romance. Each book only gets better and better without ever sounding repetitive or predictable. And all I can say is: Ms. Singh, please write quicker. I cannot wait to see what happens next. ALLEGIANCE OF HONOR is a must must read for all the fans of Psy-Changeling series. You will love it!
SUMMARY
The Psy-Changeling world has undergone a staggering transformation and now stands at a crossroads. The Trinity Accord promises a new era of cooperation between disparate races and groups. It is a beacon of hope held together by many hands: old enemies, new allies, wary loners.
But a century of distrust and suspicion can't be so easily forgotten, and it threatens to shatter Trinity from within at any moment. As rival members vie for dominance, chaos and evil gather in the shadows and a kidnapped woman's cry for help washes up in San Francisco, while the Consortium turns its murderous gaze toward a child who is the embodiment of change, of love, of piercing hope: a child who is both Psy…and changeling.
To find the lost and protect the vulnerable—and to save Trinity—no one can stand alone. This is a time of loyalty across divisions, of bonds woven into the heart and the soul, of heroes known and unknown standing back to back and holding the line. But is an allegiance of honor even possible with traitors lurking in their midst?
---
What do you think about this review?
Comments
No comments posted.

Registered users may leave comments.
Log in or register now!