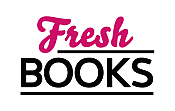 Summer Reads are HOT in July!
"Flappers, heiresses, and romance come together beautifully"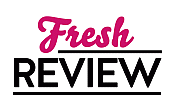 Reviewed by Patricia (Pat) Pascale
Posted August 5, 2016

Women's Fiction Historical | Historical
Mrs. Theresa Marshall has it all at 44. A 5th Avenue residence and a showplace in Southhampton, along with being rich and well pedigreed in New York 20th Century WASP society. She stands by her philandering husband, Sylvo, who she knows has had a mistress since they married. Enter, war hero, ace pilot who lives to tell his story. Young, handsome Captain Octavian Rofrano quickly becomes her twice-a-week lover. She calls him Boy. Did I mention he was young? He is 22 and their sexual attraction sizzles! Octavian, though inexperienced but proper, wants her to obtain a divorce and marry him.
However, a woman with her social standing and fabulous wealth does not need to divorce as she and Sylvo have an understanding. You can cheat but be discreet. This is the first part of the love triangle...Older woman with a young man, Mrs. Marshall and the Boy.
Her brother, Jay, or Ox, as she calls him is a bachelor, man about town who is almost past his bloom. He is pedigreed, drinks too much and has no money. He meets 19 year old Sophie Fortescue, heiress to her inventor father's' fortune. She is lovely, innocent, and unsophisticated. Her inheritance adds a lot to his attraction and Ox needs to share his intentions with Theresa, his beloved sister.
When he tells Theresa that he has fallen in love and wishes to marry Sophie, she is pleased and wants to help. She coaxes Ox to be romantic and urges him to send a Cavalier with an engagement ring to propose to Sophie on his behalf. She sends Octavian as the Cavalier and when he presents Sophie with a gorgeous engagement ring and a formal request for marriage to Ox, the sparks fly! The second part of the love triangle....young woman with an older man. Sophie and Octavian.
The roaring 1920's era in Manhattan is filled with booze, adultery, glitz and glamour set in an unforgettable time. Jazz is the music of the day and speakeasies with gin is where the action is. Scandals, a long ago unsolved murder, dubbed as "The Trial of the Century" is solved. Filled with lies, secrets and betrayals, the plot weaves through twists and turns with an ending filled with surprises. I loved this book, as I have all of Beatriz William's offerings. A special talent who takes me on delightful journeys, meeting characters I sometimes love, sometimes hate.
A CERTAIN AGE is based on Richard Strauss's Opera DER ROSENKAVALIER which enacts a struggle between the old and the new, both with money, youth and maturity. Along with a rivalry between a beautiful young virgin and a woman of "a certain age." It was pure magic. I am still thinking about it long after I turned the last page, completely captivated.
SUMMARY
The bestselling author of A Hundred Summers brings the Roaring Twenties brilliantly to life in this enchanting and compulsively readable tale of intrigue, romance, and scandal in New York Society, brimming with lush atmosphere, striking characters, and irresistible charm.
As the freedom of the Jazz Age transforms New York City, the iridescent Mrs. Theresa Marshall of Fifth Avenue and Southampton, Long Island, has done the unthinkable: she's fallen in love with her young paramour, Captain Octavian Rofrano, a handsome aviator and hero of the Great War. An intense and deeply honorable man, Octavian is devoted to the beautiful socialite of a certain age and wants to marry her. While times are changing and she does adore the Boy, divorce for a woman of Theresa's wealth and social standing is out of the question, and there is no need; she has an understanding with Sylvo, her generous and well-respected philanderer husband.
But their relationship subtly shifts when her bachelor brother, Ox, decides to tie the knot with the sweet younger daughter of a newly wealthy inventor. Engaging a longstanding family tradition, Theresa enlists the Boy to act as her brother's cavalier, presenting the family's diamond rose ring to Ox's intended, Miss Sophie Fortescue—and to check into the background of the little-known Fortescue family. When Octavian meets Sophie, he falls under the spell of the pretty ingénue, even as he uncovers a shocking family secret. As the love triangle of Theresa, Octavian, and Sophie progresses, it transforms into a saga of divided loyalties, dangerous revelations, and surprising twists that will lead to a shocking transgression . . . and eventually force Theresa to make a bittersweet choice.
Full of the glamour, wit and delicious twists that are the hallmarks of Beatriz Williams' fiction and alternating between Sophie's spirited voice and Theresa's vibrant timbre, A Certain Age is a beguiling reinterpretation of Richard Strauss's comic opera Der Rosenkavalier, set against the sweeping decadence of Gatsby's New York.
---
What do you think about this review?
Comments
No comments posted.

Registered users may leave comments.
Log in or register now!