"Can Locke save a family and a nation from Russia?"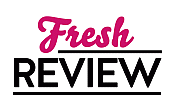 Reviewed by Shellie Surles
Posted August 4, 2016

Tom Locke works for Apollo Outcomes. They are a group of mercenaries that work where the government can't or won't. These aren't your average run of the mill mercs, they are highly trained and sent in to do serious work.
Locke has been tasked with saving the family of an Russian oligarch and pulling off an assault that could forever change the face of the Eastern Europe. Only he doesn't know that his boss, someone he trusts, is working in the background to try and maneuver things to his benefit. World changing maneuvers with very rich and very powerful people, who don't much worry themselves with the guy on the ground, can be deadly. Locke must use his intelligence and skill to save as many people as he can.
Sean McFate delivers an exciting and well written spy thriller with SHADOW WAR. At the beginning of the book I was a little worried it might be full of cheesy cliques, the prolouge had me holding my breath, but thankfully it wasn't and the story pulled together quite well. Tom Locke and his team were tested and then push to and over their limits. Delivering a non stop, action filled story line only interrupted by the actions of a stupid girl reporter. I have to admit being a girl, I really hate it when one who should be intelligent does seemingly stupid stuff that causes lots of problems. But other than her SHADOW WAR is a great story. I look forward to more adventures from Sean McFate about Tom Locke and his group.
SUMMARY
An army veteran with deep expertise in military and international affairs makes his fiction debut with this electrifying international thriller—the first volume in a blistering hot series in the tradition of Brad Thor, Tom Clancy, and Daniel Silva. In Shadow War, an elite American mercenary on a secret mission to save a businessman's family in Eastern Europe must navigate perilous setbacks and deadly enemies that threaten to tip the balance of power between Russia and the United States.
Tom Locke is an elite warrior working for Apollo Outcomes, one of the world's most successful private contracting firms. Pulled out of a mission in Libya, he is tapped for an unusual and risky assignment: a top secret black op in Ukraine. He is given one week to rescue an oligarch's family and pull off a spectacular assault that could have long-lasting repercussions for this imperiled Eastern European nation and the world.
What Locke doesn't know is that the operation comes with a dangerous complication: Brad Winters. Locke's ambitious and enigmatic boss is engaged in a secretive, high-stakes geopolitical chess game with several influential powerbrokers in capitals around the world. One misstep could cost him—and Locke—everything.
While Locke has methodically planned the mission and hand-picked a team of trusted operatives to pull it off—and save his ass if things go south—he doesn't count on running into a former love, war correspondent Alie MacFarlane, who impulsively makes a move that risks both their lives. Locke is an intelligent, iconoclastic soldier who specializes in pulling off the impossible. But all his brilliant preparation can't prevent the kind of backstabbing and deception that could lead to catastrophe . . . and tip the balance of power toward Putin's Russia.
---
What do you think about this review?
Comments
No comments posted.

Registered users may leave comments.
Log in or register now!