"The Essex mudflats hide more than one secret"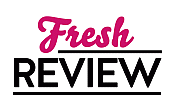 Reviewed by Clare O'Beara
Posted June 30, 2016

Mystery Police Procedural | Mystery Woman Sleuth
This atmospheric, London based, 1960s crime novel DEEP WATERS will grab your attention at once. The Great Train Robbers have just been tried, and a bar owner in Soho has disappeared. He is supposed to be giving evidence soon at his brother's trial, who attempted to kill him. Maybe he's changed his mind, or got cold feet, or someone has taken steps to remove him.
Detective Sergeant Harry Barnard used to be mates with Ray Robertson back at school, but they parted ways. The bar and boxing gym owner didn't take kindly to having a policeman around, but they managed to stay on slightly friendly terms. Now Barnard has to find Robertson before the trial. But instead he finds Robertson's ex-wife and Rod Miller the boxing trainer shot dead in the gym.
Sprinklings of London and English history are shared by Barnard's Liverpool girlfriend Kate O'Donnell, a photographer who went to art college with John Lennon. Homes destroyed during the Blitz are being rebuilt. On a trip to Canvey Island on the Thames Estuary, Kate learns how a storm surge flooded the evacuated Londoners, killing fifty people. Kate also befriends a fairground woman whose young son has vanished on the estuary. Since the woman is at odds with her husband the police asume the boy is with his father. The Essex mudflats hide more than one secret.
As this is set in 1960s we see the affairs of the day, the methods, equipment and concerns of the police at the time. Breaking up the empires of East End gangsters is important work and they don't have much but fingerprinting and a doctor's report at their disposal. I enjoyed the location and time with references to pop stars and to matters which have altered in the intervening years in addition to the retro police work. Kate learns that outside her London haunts, attitudes to women are positively medieval. Yes, times have not changed. While she and Barnard spend a good deal of time apart the sergeant is definitely concerned for her welfare.
Patricia Hall has done a splendid job of bringing crime in 1960s London to life in DEEP WATERS.
SUMMARY
A past crime causes new murder in the latest intriguing Kate O'Donnell mystery
1964. Detective Sergeant Harry Barnard has been ordered to track down notorious Soho club owner Ray Robertson, who hasn't been seen for several days. The case takes on a greater urgency when a battered body is discovered at the gym Ray owns. Is Ray the killer … or is he a victim?
Photographer Kate O'Donnell meanwhile is working on a feature about the regeneration of Canvey Island, finally being rebuilt after the devastating East Coast floods of 1953. But as Kate and Harry are about to discover, the Canvey Island floods, the murder and Ray Robertson's disappearance are connected in more ways than one …
---
What do you think about this review?
Comments
No comments posted.

Registered users may leave comments.
Log in or register now!