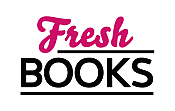 March gives us books to "roar" over
"A psychological thriller where no one can be trusted"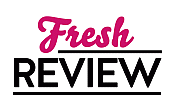 Reviewed by Samantha Randolph
Posted June 29, 2016

Kate O'Brien is used to being the scholarship kid after she's moved around so many times. With her expert lying skills, she finds wealthy student Olivia at her newest school and plans to use Olivia for status, money, social rank, and maybe a little friendship on the side. When their school gets a new administrator, Mark Redkin, both Kate and Olivia's plans are thrown as it seems Mark isn't quite as charming as he seems. In a group of the privileged, it's hard to tell who is the best liar.
BEWARE THAT GIRL is a psychological thriller focusing on two girls, Kate and Olivia, who are more than they seem. Kate has a troubled history of a sociopathic father, and she worries that her lies and deceit make her just like him. Olivia has a history of mental illness, and she sometimes stops using her medication because it makes her feel flat. What starts as a mutually beneficial relationship, where Kate gets status and money and Olivia gets a friend she desperately needs, turns into something much more complex where readers will feel a strange mixture of sympathy, distrust, and even hope for both characters. Just when one of the characters seems fully formed and left with no surprises, another shocking discovery changes everything once again. Those who love a good plot twist may find their latest favorite with Teresa Toten's latest novel.
With a preying teacher, an elite school, and two young women who may or may not be as manipulative as they seem, BEWARE THAT GIRL is a fast paced, electric read where no one can be trusted, and the end will leave you in gasps.
SUMMARY
For fans of We Were Liars, The Girl on the Train, and Gone Girl, this powerful psychological thriller with multiple mysteries is set against the backdrop of the megawealthy elite of New York City. Toten delves into the mesmerizing yet dysfunctional world of those who manipulate but seem ever so charming. With its gripping pace and Hitchcockian twists, Beware That Girl will keep readers guessing until the very last line.
The Haves. The Have-Nots. Kate O'Brien appears to be a Have-Not. Her whole life has been a series of setbacks she's had to snake her way out of—some more sinister than others. But she's determined to change that. She's book smart. She's street-smart. Oh, and she's also a masterful liar.
As the scholarship student at the Waverly School in NYC, Kate has her work cut out for her: her plan is to climb the social ladder and land a spot at Yale. She's already found her "people" among the senior class "it" girls—specifically in the cosseted, mega-wealthy yet deeply damaged Olivia Sumner. As for Olivia, she considers Kate the best friend she's always needed, the sister she never had.
When the handsome and whip-smart Mark Redkin joins the Waverly administration, he immediately charms his way into the faculty's and students' lives—becoming especially close to Olivia, a fact she's intent on keeping to herself. It becomes increasingly obvious that Redkin poses a threat to Kate, too, in a way she can't reveal—and can't afford to ignore. How close can Kate and Olivia get to Mark without having to share their dark pasts?
---
What do you think about this review?
Comments
No comments posted.

Registered users may leave comments.
Log in or register now!