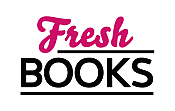 May Books to Delight
"Plenty of Smiles Along This Route to Matrimony"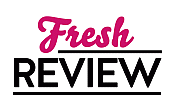 Reviewed by Bonnie Rose
Posted June 29, 2016

Orion Worthington is determined to be a renowned and respected scientist. To accomplish this, he needs to distance himself from his unorthodox family, and their somewhat shaky reputation. When he receives an offer to apprentice with Sir Geoffrey Blayne, a well known scholar, it seems like the answer to his prayers. If this working relationship is successful, Orion will be well on his way to the future he's dreamed about. In addition, Blayne has hinted that his beautiful daughter, Judith, is a possible match for Orion.
While Judith is, indeed, beautiful and courteous, she leaves Orion cold. There is another guest in the house, Francesca, Judith's orphaned cousin, and she leaves Orion very, very hot. Francesca also has scientific interests, and this means that she and Orion spend much time together in the lab. They snipe and jab at each other, but that's just a cover-up for the desire they're both feeling. Soon, they decide that if they just indulge their inconvenient passion, it will quickly burn itself out. Rather than fizzling, their desire only increases. Neither Orion nor Francesca has much sexual experience, yet they quickly become adept at setting each other ablaze in fine fashion. Their chemistry outside the bedroom blossoms as well, and soon inconvenient emotions are involved.
Both Francesca and Orion are endearing characters. She never intends to marry, yet the thought of a future with Orion sounds very appealing. Francesca meets and actually loves his quirky family, who loves her in return. She is, at heart, a comfort giver, enjoying cooking and making people happy. Orion is the typical hunky geek. He never believed in love, and now that he found it, his heart is breaking because he can't have it. Since Orion is all but promised to Judith, and can't back out without causing a vindictive Blayne to ruin Orion and further tarnish his family's already dubious standing, he's resigned to a loveless marriage, and a future without Francesca.
I really enjoyed the variety of this book. There is steamy passion, romance, intrigue, danger, an odious villain, humor, and a wonderful cast of secondary characters. I love Orion's analytical mind, and how he turns heroic when there is a threat to his family. His little sister, Atalanta, is a hoot, and the ongoing Shakespeare quotes from the siblings are smileworthy. If you enjoy levity along with steam in your historical romance, this Book 4 of the Wicked Worthington series fits the bill. I THEE WED is pure entertainment.
SUMMARY
From the New York Times bestselling author of With This Ring comes a Wicked Worthington novel of love that defies reason...

Intelligent and driven, Orion Worthington aspired to be like his mentor, the acclaimed scientist Sir Geoffrey Blayne. Logically, Sir Geoffrey's daughter would be Orion's perfect match. So why can't he keep his mind off the unruly girl who works in Sir Geoffrey's lab?

Orphaned fire-cracker Francesca Penrose hopes that London is modern enough to accept her brilliant mind despite her womanhood. But she can't help noticing Orion's mind...or his body.

So they decide to run an experiment: if they give in to their passions, their attraction will simply fizzle out, with no impact on their hearts...right?
---
What do you think about this review?
Comments
No comments posted.

Registered users may leave comments.
Log in or register now!