"Frighteningly good horror story"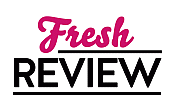 Reviewed by Debbie Wiley
Posted June 29, 2016

A mysterious virus, known as Dragonscale, is wreaking havoc worldwide. Dragonscale is highly contagious and practically guarantees the infected person will eventually die in a fiery inferno. Harper Grayson is a nurse in the midst of this chaos, doing her best to provide comfort and care to those infected with Dragonscale. Unfortunately, Harper becomes infected with Dragonscale. Harper's husband, Jakob, wants her to honor their pact and kill herself but Harper now has someone else to live for- her unborn baby. How will Harper survive in the chaos? Her only ally may turn out to be an enigmatic stranger known as THE FIREMAN.
In THE FIREMAN, Joe Hill takes an unlikely mix of characters and throws them into a nightmarish scenario. I particularly love Harper and her nurturing personality. Her determination to find joy in even the harshest of scenarios is admirable, even heroic. THE FIREMAN is a bit off an oddball and he never quite grew on me despite many of his brave acts. I think it was his behavior about Sarah that was so off-putting. However, I couldn't help but love his care and concern for Nick. And yes, you'll need to read THE FIREMAN to meet Nick, Sarah, and a whole host of other fascinating and sometimes downright scary characters.
Joe Hill hits this one out of the ballpark as THE FIREMAN is long, full of details (many quite gruesome and depressing), and yet I didn't want the book to end. On the surface, THE FIREMAN is one heck of a good post- apocalyptic horror novel in which a virus essentially collapses society as we know it. However, don't dismiss THE FIREMAN as just a horror novel as Joe Hill gives readers a good look at the dangers of "group think"; I couldn't stop thinking of the old video game, "Lemmings", as we watched characters blindly follow others despite all rational reason. I would love to discuss THE FIREMAN with my book club as the layers of meaning would make for a fabulous discussion.
Joe Hill crafts a frightening and far too realistic scenario in which a virus causes the complete breakdown of civil society. If you love a good solid horror story that offers more a deeper story than just sheer goriness, then don't hesitate to pick up THE FIREMAN. I guarantee you won't regret it!
SUMMARY
From the award-winning, New York Times bestselling author of NOS4A2 and Heart-Shaped Box comes a chilling novel about a worldwide pandemic of spontaneous combustion that threatens to reduce civilization to ashes and a band of improbable heroes who battle to save it, led by one powerful and enigmatic man known as the Fireman.
The fireman is coming. Stay cool.
No one knows exactly when it began or where it originated. A terrifying new plague is spreading like wildfire across the country, striking cities one by one: Boston, Detroit, Seattle. The doctors call it Draco Incendia Trychophyton. To everyone else it's Dragonscale, a highly contagious, deadly spore that marks its hosts with beautiful black and gold marks across their bodies—before causing them to burst into flames. Millions are infected; blazes erupt everywhere. There is no antidote. No one is safe.
Harper Grayson, a compassionate, dedicated nurse as pragmatic as Mary Poppins, treated hundreds of infected patients before her hospital burned to the ground. Now she's discovered the telltale gold-flecked marks on her skin. When the outbreak first began, she and her husband, Jakob, had made a pact: they would take matters into their own hands if they became infected. To Jakob's dismay, Harper wants to live—at least until the fetus she is carrying comes to term. At the hospital, she witnessed infected mothers give birth to healthy babies and believes hers will be fine too. . . if she can live long enough to deliver the child.
Convinced that his do-gooding wife has made him sick, Jakob becomes unhinged, and eventually abandons her as their placid New England community collapses in terror. The chaos gives rise to ruthless Cremation Squads—armed, self-appointed posses roaming the streets and woods to exterminate those who they believe carry the spore. But Harper isn't as alone as she fears: a mysterious and compelling stranger she briefly met at the hospital, a man in a dirty yellow fire fighter's jacket, carrying a hooked iron bar, straddles the abyss between insanity and death. Known as The Fireman, he strolls the ruins of New Hampshire, a madman afflicted with Dragonscale who has learned to control the fire within himself, using it as a shield to protect the hunted . . . and as a weapon to avenge the wronged.
In the desperate season to come, as the world burns out of control, Harper must learn the Fireman's secrets before her life—and that of her unborn child—goes up in smoke.
---
What do you think about this review?
Comments
No comments posted.

Registered users may leave comments.
Log in or register now!