"We are not immune to the forces of nature, but God is our only hope."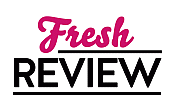 Reviewed by Viki Ferrell
Posted June 29, 2016

Inspirational Mystery | Science Fiction | Inspirational
The northern lights in the sky over Texas were unusual, but so were the planes they had just seen collide and fall from the sky. Then there was the loud explosion . . . a train derailment. Shelby Sparks, Max Berkman and a couple of their friends are out for a trail hike in the mountains. They have a perfect place to view these catastrophes. They hurry to Max's truck to return home. Shelby is worried about her seventeen-year-old son Carter. He's been a diabetic since the age of four. When they reach Abney, there are no lights. There were none along the way either. Shelby is a romance writer, and she had just finished a novel incorporating a solar flare into the storyline. She's thinking this is what is happening to them right now. Soon they learn this is exactly what has happened and that the problem is not just over Texas, but over the entire United Stated, perhaps every global. With no communication, no electricity, nothing, they go into survival mode and hope for the best.
It is bad enough that they are without power or any form of communication to know what is happening beyond their little town. But when civil anarchy breaks out, they are facing catastrophic changes in their lives. Has this solar flare just erased two hundred years of history?
DEEP SHADOWS is an extraordinary novel by Vannetta Chapman. She is one of my favorite authors, and I think this is one of her finest works. The storyline is really out-of-the-box thinking, and the twists in the plot will have you hanging on every word. I could not put it down. Shelby and Max are very realistic and well-developed characters, as well as are the many other supporting characters. Shelby and Max have a shared past that is still in need of some repair, even though they are now good friends. They also share a faith in God that He will see them through this tragedy. They never lose hope. Without faith, everything else is meaningless. This is a story about a mother's love, loss and forgiveness. DEEP SHADOWS really gives you a lot to think about. You do not want to miss this one!
SUMMARY
All It Takes Is One Night to Plunge the World into Darkness
Life in Abney, Texas, is predictable and safe—until the night a massive solar flare wipes out all modern technology.
Shelby Sparks, novelist and single mom, had one goal: to provide for her diabetic son. In the wake of this global disaster, her mission hasn't changed. Only now, medication is a priceless commodity and the future resembles an apocalyptic nightmare.
Max Berkman and Shelby were once sweethearts, but he lost his chance at claiming her love years ago. When the abrupt loss of power ushers him into a leadership role, he rises to the occasion. But his highest priority—to keep Shelby and her son safe—could prove to be the biggest challenge of all.
As the brilliant northern lights give way to deep shadows, Max and Shelby's faith will be tested like never before. Only one rule remains: Find a way to survive.
* * *
In this first book in an eerily plausible dystopian series, a memorable cast of characters must navigate a familiar world thrown into chaos.
---
What do you think about this review?
Comments
No comments posted.

Registered users may leave comments.
Log in or register now!