"Lives Intertwine in Historical Fantasy that Recreates Renaissance Europe"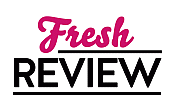 Reviewed by Katherine Petersen
Posted June 25, 2016

I chose to review CHILDREN OF EARTH AND SKY because I remembered enjoying Guy Gavriel Kay's Fionavar Tapestry trilogy years ago. This story has more of a historical fantasy feel than Fionavar, recreating Renaissance Europe on the brink of war. Kay has stand-in cities for Venice (Seressa), Dubrovnik (Dubrava) and Istanbul (Asharias), renamed after the fall of Constantinople.
While Kay sprinkles important people such as khalifs and emperors and dukes throughout the tale, the story is for the most part about smaller characters who might or might not have large impacts and how their lives intertwine.
We meet Marin Djivo, the younger son of a merchant family who travels with his goods, but his latest trip will change his life. A young woman and a doctor pretend to be married as they travel to Dubrava so he can work and she can spy. A young artist is also aboard ship; his mission is to paint the feared Khalif in the "Western" manner. The ship is attacked by raiders including Danica Gradek who vows revenge against the Asharites who burned her village and stole her younger brother.
Kay's writing is direct and eminently readable, but it's not a book to rush through. He tackles a number of themes, but the one that stands out most to me is the difference of what one wants and what one has to do and the difference in what is expected of one and how one does things differently. Much of the story moves forward seemingly based on circumstances and decisions made by others. Most of the characters are well developed and easy to root for once you get to know them. It's more of a methodical read than an action-packed romp.
Kay adds a bit of magic to his story with Danica being able to speak to her grandfather's ghost. And, for fun, he describes some events from different points of view to show us both how characters see themselves and how they're seen by others. The third person narrator almost has a personality of its own, and I still can't decide what I think of that and some of the philosophizing. I will look for his other work and plan on going to reread the Fionavar Tapestry as well.
SUMMARY
The bestselling author of the groundbreaking novels Under Heaven and River of Stars, Guy Gavriel Kay is back with a new book, set in a world inspired by the conflicts and dramas of Renaissance Europe. Against this tumultuous backdrop the lives of men and women unfold on the borderlands—where empires and faiths collide.

From the small coastal town of Senjan, notorious for its pirates, a young woman sets out to find vengeance for her lost family. That same spring, from the wealthy city-state of Seressa, famous for its canals and lagoon, come two very different people: a young artist traveling to the dangerous east to paint the grand khalif at his request—and possibly to do more—and a fiercely intelligent, angry woman, posing as a doctor's wife, but sent by Seressa as a spy.

The trading ship that carries them is commanded by the accomplished younger son of a merchant family, ambivalent about the life he's been born to live. And farther east a boy trains to become a soldier in the elite infantry of the khalif—to win glory in the war everyone knows is coming.

As these lives entwine, their fates—and those of many others—will hang in the balance, when the khalif sends out his massive army to take the great fortress that is the gateway to the western world...
---
What do you think about this review?
Comments
No comments posted.

Registered users may leave comments.
Log in or register now!