"Emotional mystery with grief, romance, and thrills"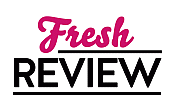 Reviewed by Samantha Randolph
Posted June 25, 2016

Young Adult | Young Adult Suspense
Cecilia "CeCe" Brooks thought she had a close relationship with her mother. When her mother commits suicide and rumors of a sex scandal with a student erupt, CeCe is full of uncertainty and pain. It doesn't help that her classmates bully her about it and her father can't even look at her. All she wants is to get through her last year of high school under the radar, but when she has to volunteer at the very crisis hotline her mother worked at, clues start to appear that suggest her mother's death wasn't by her own hands.
THE DARKEST LIE is an intense, layered mystery that add up to a complicated and exciting puzzle. Something about her mother's suicide and supposed relationship with a student doesn't sit right with CeCe, but her grief makes it hard to search for what else might have happened. CeCe's voice is strong, and you can feel her heartache and her desperate desire to find the truth. The weight of her pain and the rough bullying she faces make her want to hide, but she has a strong backbone, and readers will cheer her on as she finds pieces of her mother's mystery.
Parent-child relationships are an important theme in the story, expanding far beyond just that of CeCe's and her mother. Grief has made her father impossible to talk to, which leads her to being more open to help Sam, a fellow student and a newspaper intern, investigate. Sam has his own convoluted relationship with his parents, which contrasts nicely to CeCe's. The romance CeCe encounters adds some very sweet and swoony scenes to the story, though there's no telling who can or should be trusted until the end.
Pintip Dunn delivers another exciting novel with THE DARKEST LIE. The high emotional stakes, complex mystery, and explorations on family and grief make this a story you won't want to put down.
SUMMARY
In Pintip Dunn's gripping and timely novel, a young woman whose life unravels in the wake of her mother's alleged suicide sets out to clear her name.
"The mother I knew would never do those things. But maybe I never knew her after all."
Clothes, jokes, coded messages…Cecilia Brooks and her mom shared everything. At least, CeCe thought they did. Six months ago, her mom killed herself after accusations of having sex with a student, and CeCe's been the subject of whispers and taunts ever since. Now, at the start of her high school senior year, between dealing with her grieving, distracted father, and the social nightmare that has become her life, CeCe just wants to fly under the radar. Instead, she's volunteering at the school's crisis hotline—the same place her mother worked.
As she counsels troubled strangers, CeCe's lingering suspicions about her mom's death resurface. With the help of Sam, a new student and newspaper intern, she starts to piece together fragmented clues that point to a twisted secret at the heart of her community. Soon, finding the truth isn't just a matter of restoring her mother's reputation, it's about saving lives—including CeCe's own…
---
What do you think about this review?
Comments
No comments posted.

Registered users may leave comments.
Log in or register now!