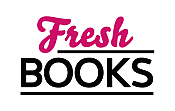 Great new reads in September
"Victoria Vane can proudly wear the crown of Queen of the Cowboy Romance!"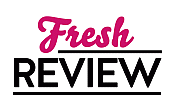 Reviewed by Monique Daoust
Posted June 25, 2016

Romance Contemporary | Western
Keith Russo was a star, the Native American horse whisperer everyone was talking about and who had women at his feet. Unwittingly, aspiring film maker Miranda Sutton had a hand in Keith's fall from grace. She was part of the crew who was filming a clinic Keith was giving, and her boss, Bibi Newman, aimed to seduce Keith, who rebuffed Bibi's advances. In retaliation, Bibi set out to ruin Keith's career. A year later, Keith is down to doing horse gathers. Miranda is working for the Bureau of Land Management as a videographer documenting the wild horse round-ups to pacify activists. Keith had noticed Miranda the year before, but she did not fall for his seductive act. Keith might still be madly attracted to her, but Miranda is the last person he wants to see.
Oh the joy and the agony of trying to find suitable words to express my awe, my wonder, and my gratitude to Victoria Vane for having written SADDLE UP. The Hot Cowboy Nights series is just about my favourite cowboy series, I have loved every book, and SADDLE UP raises the bar a notch even for Ms. Vane: SADDLE UP is nothing short of phenomenal. Nobody writes realistic cowboys like Victoria Vane. The gather of horses is simply riveting, the descriptions of the Nevada desert Calico mountains breathtaking; everything in SADDLE UP is as vivid as a movie. I must say I fell head over heels in love with Keith; his charisma oozes off the page, but at the same time, he's confused and confusing at time, and that's the genius of Victoria Vane's flair for character building. Keith is a proud and stubborn man who has to work on identity issues that have plagued him all his life, and I was completely engrossed in his story. Miranda is a woman worthy of anyone's admiration; she is very understanding but she has a steel backbone. For Keith and Miranda, it was lust at first sight, but it certainly did not lead to instalove. I loved how the dynamics changed between the two, and as the story moves along, Miranda kept surprising me. The dialogues, especially between Keith and Miranda, are perfect in their simplicity and their authenticity.
SADDLE UP features some of the most complex and realistic characters ever written, a relationship that mirrors life, some extraordinary sequences featuring horse, and writing so transparent that you only feel and live Keith and Miranda's story, you don't read words. SADDLE UP is an exceptional book, don't miss it!
SUMMARY
Award-winning author Victoria Vane lets loose the fourth in the Hot Cowboy Nights series
WILD HORSES COULDN'T BRING THEM TOGETHER...
With exceptional talent and looks, cowboy "horse whisperer" Keith Russo once had the world at his feet - until his career was unwittingly destroyed by an aspiring filmmaker. After being rejected by his family for exploiting his Native American heritage, Keith has no choice but to turn back to his humble beginnings as a wild horse wrangler.
BUT MAYBE THEIR PASSION CAN...
Miranda Sutton always dreamed of making films, until wild mustangs captured her heart. But turning her grandmother's Montana ranch into a wild horse sanctuary proves harder than she thought. She needs someone who knows wild horses. Keith and the mustangs need each other. And while working together to save the herd, Keith and Miranda discover a passion as wild as the mustangs they love.
---
What do you think about this review?
Comments
No comments posted.

Registered users may leave comments.
Log in or register now!