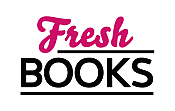 Finish off the year with great December reads
"How many birds would you expect to find in a New York park?"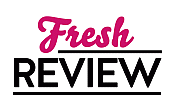 Reviewed by Clare O'Beara
Posted June 25, 2016

Non-Fiction Photography | Non-Fiction Pet-Lover
Spring is a great time to spot birds as migrants pass by and residents raise nests of chicks. BIRDING AT THE BRIDGE: In Search of Every Bird on the Brooklyn Waterfront took Heather Wolf on a journey of discovery around the Brooklyn Bridge Park, a new open space and bird habitat. I'm pleased that the foreword is by David Lindo as I've previously read his book 'The Urban Birder' in which he describes finding 150 species in a waste patch in London. If anyone knows about bird habitat in a major city, he does.
Built structures are the first thing most of us associate with New York, and indeed this is what we see in Heather's stunning colourful photos. But isn't that a bird? Heather worked as a software developer in Manhattan without becoming a birdwatcher, took note of nesting birds in Florida, then moved back to Brooklyn in 2012 with a fledgling life list and newfound enthusiasm. Central Park and Prospect Park were better known bird habitats but an inrush of bright migrant birds that spring convinced Heather that her own neighbourhood was a great spot. Amid the mergansers and gulls she now had warblers, orioles, thrushes and wrens, right below the Brooklyn Queens Expressway.
EBird is an online aid that allows Heather to enter bird sightings into her organised lists and share the data with other bird watchers and scientists. This is called citizen science as ecologists make use of the data to track bird movements and survival. She also started a Meetup group and a blog to share her discoveries on walks. Because the only thing more fun than spotting ruby-crowned kinglets, grey catbirds and yellow warblers is helping someone else see them too. In September 2014 she spotted a yellow-billed cuckoo, her ninety-fifth species in the park. Could she reach a hundred different species in this one patch of land?
With every visit Heather learns different things and sees usual birds behaving in unusual ways. She stresses learning to tell birds apart by their song, as some have a similar appearance or are too shy to be properly seen. A wide range of species betokens a healthy environment. Her photos of beautiful birds spotted in the course of a year - many different to the birds I would see in Ireland, like the cardinal - are full of life and movement. And in the background you will spot an out-of-focus Lady Liberty. We also learn about new building codes to be more bird- friendly. The Baltimore oriole on a paulownia stem would make a stunning poster. BIRDING AT THE BRIDGE will please everyone interested in nature or NYC and would be a splendid gift.
SUMMARY
Bright lights, big city, and . . . birds?

The Brooklyn Bridge once overshadowed a decaying industrial waterfront, but today it points the way to a new green oasis: Brooklyn Bridge Park. When avid birder Heather Wolf moved from tropical Florida to a nearby apartment, she wondered how many species she might see there, and soon came to a surprising realization: Not only is the park filled with an astonishing variety of birds, but the challenges that come with urban birding make them even more fun—and rewarding—to find.

Camera in hand, Heather has captured scores of memorable scenes—a European starling pokes its head out of a hole in a snack shop, a marsh wren straddles two branches, common grackle nestlings clamor for food above the basketball courts—in more than 150 stunning photographs that will entrance birders and bird lovers, wherever their local patch may be. From the familiar-but-striking bufflehead duck to the elusive mourning warbler, every species comes to life on the page, foraging, nesting, and soaring in the slice of the city where they've made themselves at home. Discover the thrilling adventure of birding in the great outdoors—in the heart of Brooklyn.
---
What do you think about this review?
Comments
No comments posted.

Registered users may leave comments.
Log in or register now!