"Milliner Turns Investigator to Solve Murder on a Plantation"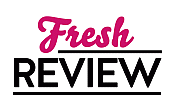 Reviewed by Katherine Petersen
Posted June 21, 2016

In MURDER AT MORNINGSIDE, Missy DuBois makes hats and other fixings for brides-to-be while her best friend creates wedding dress confections next door. Hired to work for Trinity Solomon's wedding, the two find themselves at Morningside Plantation for the big event. Normally, I like cozies, especially the first in a series, because they are fast reads, don't require much critical thinking and I get introduced to a bevy of new characters. While MURDER AT MORNINGSIDE by Sandra Bretting checks some of these boxes, I had some believability issues from the start. I felt Missy DuBois as a southern belle was overplayed, and while the heroine makes some blunders in all cozies, DuBois seemed even ditzier than usual. She befriends, Ivy Solomon, the bride's stepmother at a tea and hat contest. When Trinity's body is found in the women's bathroom, Missy wants to investigate what happened because of her friendship with Ivy? After an hour?
Missy has a bunch of characters to choose from including all the bridesmaids who don't shed a tear, a father who is well-known and not liked at all for his abuse of employees and cheapskate ways and the myriad of employees at Morningside any of whom might have ulterior motives for being there.
This does not mean there isn't promise for the series, it just means that the more realistic Missy becomes, the stronger the books. There were similar issues with the plot, and even through it's the first book in a series, I wanted to know more about the characters—to feel like I knew them and could root for them—not that they could be anybody.
I am curious about Missy's friend, Ambrose. They're obviously close but not as close as Missy would like? Is he gay? Shy? Inquiring minds are curious and will likely check out the next book to find out more on that front. While this is Bretting's first book for Kensington, she has written two books for Five Star that I may check out as well. I try very hard not to judge an author on one book.
SUMMARY
Hat designer Missy DuBois opened her shop, Crowning Glory, along Louisiana's Great River Road to cater to the sophisticated Southern bride. But bless her heart, who knew creating stylish wedding veils would lead to murder?
Hired to craft a veil for a socialite getting married at Morningside Plantation means Missy can bask in the height of antebellum atmosphere. But when the bride is found dead in a women's bathroom, Missy the milliner finds herself entangled in one unfashionable murder. With the list of suspects thicker than the sweltering Louisiana heat, including a gaggle of bridesmaids shedding nary a tear and a family with no shortage of enemies, it seems anyone at the mansion may have done away with the bride-to-be. While Missy has Southern charm to spare, she's going to need more than manners and a manicure to put a hat pin on this murderous affair . . .
---
What do you think about this review?
Comments
No comments posted.

Registered users may leave comments.
Log in or register now!