"Showcases the hazards and humor of the workplace and infused with a whole lot of sexy and heart!"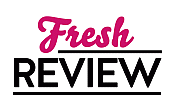 Reviewed by Miranda Owen
Posted June 14, 2016

Romance Contemporary | New Adult
MISSED CONNECTIONS is book one in Tamara Mataya's Summer Love series. With her job search getting her down, Sarah gets sucked into reading MISSED CONNECTIONS -- something that is a little more romantic and mysteries than a regular personals column, and at times also a little more sketchy. Usually with no names given, the people who post on Missed Connections are caught up in a moment, and express their longing for a person who they may only have laid eyes on in a chance encounter. While struggling to maintain a place of her own, and working at a spa where her hippie bosses abuse her spirit, Missed Connections represents the magic and romance that Sarah sorely needs.
With all the torment that Sarah's new co-workers and bosses subject her to, her friends help keep her sane. Soon Sarah finds herself in an unexpected and very uneasy romantic triangle with her best friend's twin brother Jack, and her unnamed enigmatic online friend. I don't usually like romantic triangles, but Tamara Mataya creates a fascinating and unusual relationship dynamic and packs MISSED CONNECTIONS with some humor, great characters, and unbridled passion. Sarah is a very sympathetic character and I liked that she is someone who takes personal responsibility in her romantic relationships, and weighs the pros and cons before committing one way or the other. The longtime attraction she's had to Jack and their intensely satisfying physical relationship they begin having, pulls at Sarah's heart just as much as the emotional bond she starts to form with her online confidant.
MISSED CONNECTIONS showcases the hazards and humor of the workplace and infuses that story with a whole lot of sexy and heart. Sarah's bosses Fern and Ziggy make unconventional villains, but I was rooting for them to get their comeuppance along with the horrid Phyllis. I wouldn't mind seeing the character Blake in a future book. I look forward to the next Summer Love book by Tamara Mataya.
SUMMARY
Missed Connection: I saw you standing there, and I was struck by your eyes. Gorgeous, but not as gorgeous as your smile.
What should have been a sizzling NYC summer has been hijacked by demanding bosses. To cope, I spend my nights cruising Missed Connections, dreaming of finding an uber-romantic entry all about me. Of course, the moment I finally find that Missed Connection, real life comes crashing down in a night of unbridled passion with totally off-limits Jack.
Best. Hookup. Ever.
Gorgeous and wealthy, hot as sin, Jack can give me everything I need-except an emotional connection. That I get from my Missed Connection, the romantic stranger who never fails to make me swoon. But there's only so much of me to go around. Torn between the bad boy I can't keep and the sensitive stranger who bares his soul online, my heart and body are caught in two very different relationships...or are they?
---
What do you think about this review?
Comments
No comments posted.

Registered users may leave comments.
Log in or register now!