"A great novel about hope through darkness"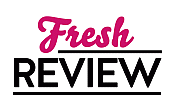 Reviewed by Helen Williams
Posted May 19, 2016

Romance Contemporary | Romance Suspense
VENGEANCE by Zane is a novel filled with disturbing situations. It's about incest, rape, physical abuse, and mental illness which leads to a BDSM lifestyle. I found this novel difficult to read because of the circumstances surrounding the main character. The sexual abuse within this family spanned three generations that resulted in mental illness and violent behavior. Even though the subject matter is disturbing I would imagine that anyone who has lived or are living through this may find it helpful in finding that there is help available. This novel also deals with how people are treated because of lifestyle choices and physical appearance and the damaging effects that result from that treatment.
Caprice Tatum left Atlanta when she was a teenager due to a brutal and traumatic situation. That brutality changed her life forever. Even though she changed her name and became a world famous pop star (Wicket), her past still haunts her. Because of her past she has never been able to be intimate with a man. She lost the one close friend she had and has never been able to get close to anyone else, other than her father. On stage and to the world she appears to have it all. But in reality her life is out of control and she feels that there is only one way she will ever get her life back. And that is by getting revenge on the ones that hurt her when she was a teenager. So she returns to Atlanta and meticulously plans her VENGEANCE. While there she comes face to face with the person who saved her that fateful night. Since she had surgery and changed her appearance Jonovan has no idea that Wicket is the girl he rescued all those years before. He is interviewing the pop star and enjoying spending time with her.
Spending time with Jonovan along with her deep therapy sessions helps Caprice/Wicket to finally begin to heal. I found this novel to be very encouraging because it shows that even when a person suffers through a great tragedy they can make it through to the other side when you are surrounded by the right people. VENGEANCE is a great story about acceptance, forgiveness and finding your true worth and being comfortable with it. Zane did a wonderful job in writing about difficult subject matters and showing there is always hope.
SUMMARY
Mega bestselling author Zane returns to the world of her hugely popular novels Addicted and Nervous in this dark and exhilarating follow-up featuring a beautiful but emotionally damaged pop star desperate and determined to enact revenge on those who have caused her to hide behind her fame.
After fleeing from Atlanta years ago following a traumatic event, Caprice Tatum decides it's time to return to her roots—only this time, she's coming back as Wicket, the international pop sensation who's the very definition of fame and fortune. And while she may be the perfect diva onstage, offstage she's desperate to finally lay her past to rest. Her plan? Revenge.
The deeper she worms her way into Atlanta's most elite circles, the more Caprice unravels, putting herself and the few people she trusts at risk, including Jonovan, her childhood crush whose compassion and allure is almost too hot to handle. When her father suggests she see a therapist, Dr. Marcella Spencer, Caprice finally begins to pick up her pieces and find an inner-strength.
But can Caprice truly overcome her past? Or will it drag her even further into darkness?
---
What do you think about this review?
Comments
No comments posted.

Registered users may leave comments.
Log in or register now!