"Queen Of Scandinavian Crime Presents A Brutal Tale Of Murder"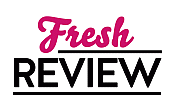 Reviewed by Patricia (Pat) Pascale
Posted May 8, 2016

Cornelia was 19 years old when she met and was dazzled by older Hans Goransson. Wealthy from his commercial real estate business, he wined and dined her and presented her with impressive gifts. After they married, he became mentally and physically abusive. Now she fears for her life and the life of their six year old daughter, Astrid. She has asked for a divorce. Their lovely home in very posh Bromma, a Stockholm suburb, is for sale. A second Open House is being staged and is in readiness by realtor Helena Sjoblom, who is confident of a sale. When the house is sold, Cornelia and Astrid can escape to a rental apartment and begin a new, safe life together and keep a distance from Hans. Hoping it will happen soon, Cornelia fears his next brutality will kill her. She must protect her beloved daughter, and escape Hans. The day after the second Open House, Astrid discovers the bloody body of her father who has been murdered. The police arrive and discover a kitchen knife from their own collection is the weapon. There is no apparent break-in and when questioned Astrid tells the police an older man stroked her cheek the night of the murder when she was almost asleep in her bedroom. Did everyone leave after the Open House was over or did someone remain, hidden away until the moment was right to kill Hugo? Did Helena neglect to make sure all the doors and windows were locked?
Emma Skold is a police detective who loves her chosen career, following in the footsteps of her father. He is not pleased with her choice because he thinks police work is too risky for his daughter especially now that she is pregnant. Emma is happy with impending motherhood and her lover, Kristoffer, a hard working real estate agent. He has promised to find them an apartment so they can be together, happily after. Emma is struggling to decide if she will be able to juggle the work she loves and be a good mother too. Emma is convinced Cornelia is the killer and her reasons stem from a large insurance policy recently taken out that will leave Emma wealthy. She has no proof that her husband abused her as she has never reported him to the police. When she is arrested and sent to jail, Cornelia is only released when another pair of murders occur at another Open House.
The ending of KILLER DEAL is a cliffhanger I did not see coming. Ms. Sarenbrant is a sterling crime story teller, touching on meaningful topics such as domestic abuse, career/motherhood issues, friendships, revenge and betrayals. I did not like Cornelia and found her cold, distant and not capable of good decisions. It is no surprise that Sofie Sarenbrant is Queen of Scandinavian Crime novels. KILLER DEAL is her first novel translated into English. I look forward to her next offering. I enjoyed this riveting thriller that sneaked up on me at the final page. WOW!
SUMMARY
"Sofie Sarenbrant is the most exciting rising star among Swedish crime authors today."—Camilla Läckberg, crime author
The morning after an open-house showing in a posh Stockholm suburb, a father is found dead by his six-year-old daughter Astrid. There are no signs of a break-in, and the murder weapon is one of the family's own kitchen knives. The only hint that someone from the outside might be involved is that Astrid claims a strange man stroked her cheek during the night.
Police Inspector Emma Sköld takes up the case. She suspects that the man's wife could be the culprit, but when more murders occur tied to open-house showings, her theory is turned on its head. What's the truth behind the events in the ostensibly idyllic and prosperous residential area? And what is the connection between the victims?
Sofie Sarenbrant has established herself as one of Sweden's most popular crime fiction authors. She has written six novels in the Emma Sköld series, which have sold more than five hundred thousand copies. Killer Deal is her first novel to be translated into English.
---
What do you think about this review?
Comments
No comments posted.

Registered users may leave comments.
Log in or register now!