"All is not well on a cruise along the Danube"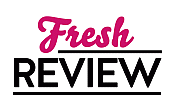 Reviewed by Clare O'Beara
Posted May 7, 2016

Latest in the 'Winemaker Detective' series sees expert Benjamin Cooker heading off with his admirable wife Elizabeth and friends for a cruise on the Danube, in between wine tastings. While his young assistant Virgile remains in Bordeaux, distressed because a lady friend has been violently mugged. TAINTED TOKAY refers to the distinctive Hungarian wine from the Tokaj region. But this is a cosmopolitan tale, with even a Latin American lady Consuela talking wine on the cruise from Vienna to Budapest.
Amidst the historic sights and Austro-Hungarian culture, the travellers find time to enjoy paprika chicken with dumplings and sachertorte, accompanied by wines of course. Cooker is disparaging of a rustic local tipple while Consuela drinks only champagne. The little group secures a local guide, Zoltan, who helps them see the sights; but one morning they learn that an artist on the tour boat has been found shot in an apparent street robbery.
The Tokay grapes shrivel on the vine from drought and early frost in the high hills, then start to go musty; at which point they are picked to make a rich gold dessert wine. Timing is everything, and that applies to more than wine, as Cooker and his friends are about to discover. Meanwhile in Bordeaux, Virgile's chivalry leads him into a distressing situation.
Fans of the Winemaker Detectives will get the most out of this eleventh tale, but with tourism at the heart of the action, there is plenty to interest anyone thinking of visiting Central Europe. Modern stresses relating to the migrant crisis abound while diplomacy counters crime. This series is based on a made-for-TV French series and the splendid sights can well be imagined from the descriptions. While I've enjoyed some earlier instalments more, it's good to see the amateur sleuths in a country other than France. Jean-Pierre Alaux and Noël Balen have written another entertaining novella with an enticing bouquet and Sally Pane, who lives in Boulder, Colorado, has translated it for a smooth finish. TAINTED TOKAY - does it refer to the wine, the region, or both? You'll have to read the adventure and make up your own mind.
SUMMARY
In between enjoying sumptuous food and wine, the Winemaker Detective grapples with deceit and deception in Old World Europe. France's top wine expert Benjamin Cooker sets off to enjoy the delights of Vienna, a romantic ride down the Danube, a gourmand's visit to Budapest, and a luxury train through the enchanting Hungarian countryside. All too soon, stolen wallets, disappearing passports, guides who are a bit too obliging, and murder mar the trip.
Meanwhile, in Bordeaux, Cooker's assistant handsome Virgile faces an annoying rival and a mildew crisis in the vineyards just as Cooker's lab technician is the victim of a mugging. If you love cozy culinary mysteries, amateur detective stories, international mysteries with French flair, or anything wine-related, this made-for-TV series offers armchair travel at its best with gentle mysteries.
Excerpt
"Florence, I'd envy your life in this immense château if it weren't for the ghosts. I'm sure you have one or two lurking in there," Benjamin Cooker said as he dropped a packet of artificial sweetener in his coffee.?"Benjamin, you always surprise me. I would have never guessed that France's most celebrated authority in matters of winemaking would be superstitious."

Benjamin sipped his coffee and tried not to grimace at the bitter taste of the sweetener. Elisabeth was nagging him to lose weight again, and he had reluctantly given up sugar in his coffee to please his wife.

"Do you, of all people, really believe in ghosts?" Florence Blanchard continued.

"That would depend on what kind of ghost you're talking about. If you mean a disembodied soul, well, I do believe in the soul. It's the seat of life and intelligence itself."

Florence nodded. "That's one way of looking at it, I suppose. If I recall correctly, the Marquise de Deffand, the famous seventeenth-century hostess, was asked once of she believed in ghosts. She answered, 'No, but I'm afraid of them.'"

"I have to say that I'm more afraid of the living and our small-mindedness, which leads to so much deception and duplicity. To respond to your quote, I'll cite Pierre Corneille, who said, 'Deceit is a game of petty spirits'— those are the ghosts I fear."

Sitting in the garden with his host, Benjamin looked up and studied the small cupola atop the château's slate roof. The morning sun was blazing down on the mansion, bleaching its Charente-stone exterior.

Dating to the 1870s, Château Blanchard reminded Benjamin of the expression "castle in the sky." It was the kind of estate that landowners with aspirations once dreamed of building. Only a few, however, could afford such opulence. The exterior was ornate and fascinating, with its intricate pinnacles above the top-floor windows. But as far as Benjamin was concerned, the place was entirely too impractical to live in.

"I'm thinking we should restore the pond. You saw how overrun it is with algae and weeds," Florence said, setting her cup down and casting her eyes over the landscape.

At times Florence seemed overwhelmed by the family legacy. Château Blanchard was too large and its amenities were too few, especially in the winter, when it was impossible to heat. But she loved it in the summer, when children overtook the grounds and dinners under an old magnolia tree at the edge of the pond extended well into the evening.

"One day I'll have the grounds looking like Versailles," Florence said, turning back to Benjamin. "I remember how well my grandfather maintained it."

As the estate's winemaking consultant, Benjamin knew all about the family's history. Florence Blanchard had been born into a family of farmers who had left Algeria during the war of independence in the early 1960s and had ended up in this corner of the Gironde, not far from Château Margaux. This pied-noir family had poured all of their resources into their land in the Médoc, and the wines they produced were their pride and joy.

Florence and her brother, Jules, had lost their parents when they were young and had inherited the Blanchard estate from their grandfather. Of the two of them, Florence was the more attached to the fairy-tale château. In her youth, she had spent hours with her grandfather, whose passion for the vine was tireless and unconditional. His cru bourgeois, generated on thirty hectares in the heart of the Listrac appellation, was an elegant and velvety wine approaching the nobility of a Margaux or a Pauillac.

Under her grandfather's tutelage, Florence had developed a love for wine and the land.And as an adult, she had nurtured the vineyards, lush with merlot and cabernet sauvignon rootstock.

"Enough about my plans for the future," Florence said, leaning toward the winemaker. "I have something more pressing on my mind at the moment. Didier seems on edge these days. Should I be worried?"

Didier Morel was the cellar master for Château Blanchard. After finishing his oenological studies, Didier had interned at Château Pichon Longueville Baron and then at Lynch-Bages. Benjamin had met Didier at Lynch-Bages and was so impressed, he advised the Blanchard family to take him on. They hired him on the spot.

The young man had much in common with Benjamin's assistant, Virgile Lanssien. They both had a deeply ingrained passion for rugby, as well as the crafty intelligence of people of the earth. Each had the same diploma signed by the same director of the Institut d'oenologie, the winemaking institute of Bordeaux. These commonalities, however, did not make them allies. Benjamin knew that Virgile was a tad jealous and even reluctant to give his opinion when Florence, Didier, and he presided over the Blanchard blendings. He had concluded that the two were cut from the same cloth, consumed by the same ambitions, and blessed with the same instincts and charm that young women just couldn't resist.

Benjamin smiled. "I wouldn't be concerned. A winemaker's nerves are always on edge during malolactic fermentation. Didier's as vigilant as a lighthouse keeper in a hurricane. His watchfulness is a sign of his commitment."

Florence picked up the silver coffeepot, which was gleaming in the bright sunlight. "Another cup, Benjamin?" "Gladly," he answered, his gaze once again drawn to the cupola on the slate roof. It seemed pretentious.

Florence followed his gaze. "What do you think of the cupola? I find it rather elegant. It was actually an observation post at one time."

"Is that so?"

"Landowners used cupolas to watch over the vines during harvest. From up there, my grand- father could see as far away as the Garonne and spot any evildoers intent on stealing his grapes. It seems that grape theft was once fairly common."

"Unlike the vines, trust has never thrived in the Médoc," said Benjamin. "The people here are capable of fighting over a single vine stalk for generations. They'd even kill over one."

Florence sipped her coffee. "Something seems to be on your mind, Benjamin."

The winemaker did not respond, mostly because he didn't think he was being overly pensive. Actually, he had arrived early so that he and Florence could have a conversation before her brother and Didier joined them for their tasting. He liked her quick wit, her candor, and her graciousness.?Finally, Benjamin decided to weigh in on the cupolas. "Florence, I don't believe this story about lookouts for the vineyards. In Bordeaux, above the Palais de la Bourse, you see the same cupolas, and as far as I know, there aren't any vineyards around there in danger of being pillaged."
---
What do you think about this review?
Comments
No comments posted.

Registered users may leave comments.
Log in or register now!