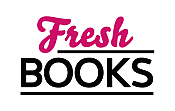 Summer Reads are HOT in July!
"A foundling girl has unexpected talents in this YA suspense tale"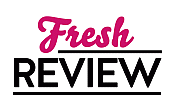 Reviewed by Clare O'Beara
Posted April 26, 2016

Anna Sophia tells an astounding story of her origins. The man she affectionately calls Uncle Misha found her when he was trapping sables for fur in Siberia. He says a spirit inspired him to intrude into a bear's cave where he found a tiny baby wrapped in furs. DIARY OF ANNA THE GIRL WITCH takes up with Anna, aged thirteen, at a good school in Geneva, Switzerland. She misses Uncle Misha and his stories, and she has a good friend Gaelle.
Now she is thirteen, Anna is sure she is nearly grown-up. But she hadn't expected to be able to make time stop briefly, or to change a garden snake into a scarf. When a wealthy family called the Montmorencys arrive, Anna isn't delighted. Even though they promise her a hot air balloon ride, and have helped orphans, she never really trusted them. From the air she seems to see a dark shadow wrapped around the nearby castle where the Montmorencys live. Is seeing sinister omens part of witchcraft? Anna has no-one she can ask for the school is run by kind nuns. Gaelle isn't well, for no apparent reason.
An inheritance arrives which includes some strange items - one is a picture of a cottage built on stilts, but the stilts look like chicken legs. From my reading of Central European fairytales I immediately recognised the significance of this cottage. But I'll let the Young Adult readers discover it for themselves. Let's just say that Anna's quiet life immediately gets a lot stranger. A sinister plot is afoot that may be beyond the power of even a girl witch to undo.
There are wonderful line drawings with coloured sections through the pages, by illustrator Raquel Barros who helps to bring the story to life. After every few chapters we get a page from the diary to recap the adventure, which is a help if you are reading over a few days. A boy called Jean- Sebastien is involved so there is plenty to interest boys as well as girls, but DIARY OF ANNA THE GIRL WITCH is a title sure to appeal to girls. I think anyone from ten to mid-teens will have a good time with this sometimes scary adventure. Max Candee says that he creates stories for the perfect audience, his three children, and only publishes the ones they really enjoy. He has written stories for pre- teens and hopes his series 'Anna The Girl Witch' will find a lot of friends. I expect it will!
SUMMARY
What do you do when you discover you're a witch — and that this destroys your soul?

Anna Sophia doesn't know much about herself. Not what happened to her parents. Not why she was found living with wild bears in Siberia, and certainly not why an eccentric, rich couple in Switzerland is trying so hard to adopt her.

She has always known she was different. She didn't know just how different until her 13th birthday, when she discovered her supernatural powers, both delightful and a little frightening. She also learned that these powers make a dark cloud grow inside her soul, bit by tiny bit.

And now she's in danger. Her friends, too. It's so tempting to use her magic to save them all, but would she sacrifice her soul for that? She just doesn't know.

Anna Sophia can ignite things. She can fly in a bucket and stop time. And she has some serious choices to make.
---
What do you think about this review?
Comments
No comments posted.

Registered users may leave comments.
Log in or register now!