"LEGEND will no doubt will have readers cheering for more!"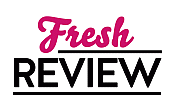 Reviewed by Annie Tegelan
Posted April 24, 2016

Romance Erotica Sensual | New Adult
In the final book in the Real series by Katy Evans, Maverick "the Avenger" Cage gives Remy a run for his money. Maverick is just as intense and possessive as the bipolar fighter was but I do feel like the Avenger is different enough that readers will want a bite of both.
As Brooke's cousin, Reese Dumas is staying with their family and is in the process of recreating herself when she encounters Maverick. It's instant chemistry but Katy builds this romance in a believable way without the unnecessary drama that normally comes with it. There is, however, a touch of forbidden love as Reese is the woman who should be rooting against Maverick as he sets his sights on destroying Remy. And it is this conflict that keeps Maverick from taking what he wants.
Maverick is made from the same mold as Remy but he has his own set of troubles that he must deal with. He's been trying to prove himself for awhile now and the pressure seems to build on him as the fighting circuit heats up.
LEGEND is a very quick, sexy book that I read in under an hour. If you haven't read this series already, I would describe it as a flame. It ignites quickly and burns red hot fast. Fans of the alpha hero stereotype would absolutely love this series as it's filled with testosterone and fiery passion straight from the beginning. You don't have to have read the others in the series to enjoy this particular book but do be aware that the previous characters make appearances throughout. Sexy and dangerous, LEGEND will no doubt will have readers cheering for more!
Learn more about Legend
SUMMARY
Can love really conquer all?—Book Six in Katy Evans's breakout New York Times bestselling series that began with REAL.
Maverick "The Avenger" Cage wants to rise to the top and become a legend in the ring. Though he keeps his identity well guarded, he's known on the fighting circuit as the new kid with a chip on his shoulder and a tattoo on his back that marks him as trouble. He's got a personal score to settle with the Underground's one and only Remington "Riptide" Tate.
As Mav trains, he meets a young girl—the only other new person in the town—and sparks fly. When things get heated between them, he finds out she's none other than Reese Dumas, the cousin of Remington Tate's wife. A girl who's supposed to root against him and a girl he's supposed to stay away from.
But Mav fights for the woman in his heart and the monsters in his blood. The world's eyes are on them, and the victor will go down in history as the ultimate fighting champion—the ultimate LEGEND.
---
What do you think about this review?
Comments
No comments posted.

Registered users may leave comments.
Log in or register now!