"Friends Forever -- through thick and thin!"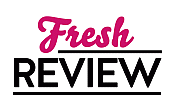 Reviewed by Sharon Salituro
Posted April 24, 2016

Three women, three different lives, but still best friends. Gabby gave up work to be a stay-at-home mom. Not only does she have twin daughters, but also she's raising her stepdaughter. Gabby can't wait because in a few short months, the twins will be in school and she can go back to work.
Hayley is married and longs for a child. Hayley had several miscarriages and now she's been told she needs a hysterectomy or she will die. Hayley refuses to accept this.
Nicole is a single mother raising her son. Nicole has decided that she doesn't need a man in her life. She and her son are doing fine without one.
These three women have formed a bond that no matter what they will always be there for each other.
Things start to change, just as Gabby is getting ready to return to work, her stepdaughter becomes pregnant and her husband Andrew feels she should not go back to work but instead help raise the baby. Hayley is not ready to give up her dream of having her own child. Nicole meets a man she likes, but can she put her feelings aside?
I am a big fan of Susan Mallery. I think I have read almost all of her books. Susan Malley is one of my top authors. When one of her books comes out, I can't wait to get my hands on it. Weather it is a standalone book or one of her series. Her writing really gets to me. THE FRIENDS WE KEEP especially does because I do have some very close friends. We can go years without seeing each other and if I need them, all it takes is a phone call. Friends are very important and Susan Mallery shows just how much in THE FRIENDS WE KEEP.
THE FRIENDS WE KEEP is one of those novels so true to life you can put in one of your friend's names and it could be your life story. The book really got to me and several of the women's lives compare to some of my friends I have had since I was young. Get your hands on THE FRIENDS WE KEEP, you will love it.
SUMMARY
After five years as a stay-at-home mom, Gabby Schaefer can't wait to return to work. Oh, to use the bathroom in peace! No twins clamoring at the door, no husband barging in, no stepdaughter throwing a tantrum. But when her plans are derailed by some shocking news and her husband's crushing expectations, Gabby must fight for the right to have a life of her own.
Getting pregnant is easy for Hayley Batchelor. Staying pregnant is the hard part. Her husband is worried about the expensive fertility treatments and frantic about the threat to her health. But to Hayley, a woman who was born to be a mom should risk everything to fulfill her destiny óno matter how high the cost.
Nicole Lord is still shell-shocked by a divorce that wasn't as painful as it should've been. Other than the son they share, her ex-husband left barely a ripple in her life. A great new guy tempts her to believe maybe the second time's the charmÖbut how can she trust herself to recognize true love?
As their bonds of friendship deepen against the beautiful backdrop of Mischief Bay, Gabby, Hayley and Nicole will rely on good food, good wine and especially each other to navigate life's toughest changes.
---
What do you think about this review?
Comments
No comments posted.

Registered users may leave comments.
Log in or register now!