"Be prepared to be swept away."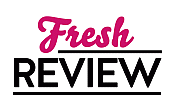 Reviewed by Sandra Wurman
Posted April 24, 2016

Romance Time Travel | Romance Suspense | Novella / Short Story
Linda Howard is going to ask you to take a voyage of sorts with her in LAKE OF DREAMS. You see LAKE OF DREAMS is a masterful leap into a story steeped with mystique, drama and fantasy all rolled up into one fabulous novella. Candidly I can't believe how Howard fit a story this large and wonderful -- absolutely dreamy -- no pun intended -- into what is a short story, a novella. But to classify LAKE OF DREAMS as a short tale minimizes its impact. From page one to the end this story will enchant even the most skeptical person. LAKE OF DREAMS takes us through time and this is a trip you won't want to miss out on.
The challenge of writing a review about a novella is to avoid giving anything important away. Well in the case of LAKE OF DREAMS Linda Howard has me stepping up my game.
I loved it. It was reminiscent of time voyages from some of my very favorite authors. Stories that still remain with me after many years. LAKE OF DREAMS is destined to become another one of my all-time favorites.
Just think you can sit back with a cup of coffee or tea and lose yourself in a story that depends on you suspending disbelief -- big time. The reward will be great. Trust me. As you join in this somewhat mystical tale with Thea Marlow and Richard Chance the story gets more detailed, robust and addicting. By the time you get to the end you are absolutely mesmerized and then shocked by the awe inspiring ending.
Thea Marlow has been bothered, even frightened by dreams recently. She takes a trip to a summer house the Marlow's enjoyed for many seasons. Growing up Thea enjoyed the comradery of her warm, loving, boisterous family. And especially loved the lake. Thea and her siblings swam like fish so she is troubled by her sudden aversion to water in particular that lake.
Thea decides the only way to conquer her fear and hopefully rid herself of these very frightening dreams is to face her demon -- the lake. Once there she has to face another part of her dreams.
Linda Howard is definitely a favorite of mine. I rarely if ever pass up one of her books. Thank goodness I got my hands on LAKE OF DREAMS. What a wonderful introduction to a major talent for someone who hasn't met Linda Howard. Beautifully written.
SUMMARY
House painter Thea Marlow hasnít been sleeping very well. Her nights are plagued by dreams, the setting by the water and the mysterious man who appears in them always the same. But the outcome of the dream changes nightly: sometimes the man loves her...and sometimes he kills her. Desperate for some much needed relaxation, Thea travels to her familyís remote country lake house. Imagine her surprise when a knock at the door reveals the man from her dreams...who happens to have just rented the house next door.
So will he love heróor will he kill her?
Originally published in Everlasting Love anthology
---
What do you think about this review?
Comments
No comments posted.

Registered users may leave comments.
Log in or register now!